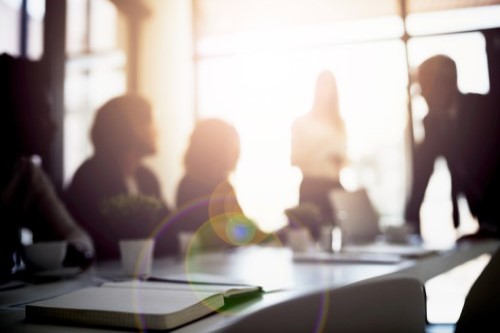 Prime Minister Scott Morrison has announced a royal commission into disability, days after Treasurer Josh Frydenberg pledged $527m to get it kickstarted.
The historic decision, aimed at addressing long-standing systemic issues around the treatment of people with a disability, follows approvals from the Governor-General and support from all states and territories.
"We have consulted extensively across Australia with people with disability, their families and carers, states and territories, peaks representing people with disability and the disability sector, about the shape and breadth of the Royal Commission," the Prime Minister said.
"We listened to the feedback and have now finalised the Terms of Reference, which define what the Royal Commission can investigate and make recommendations about."
Over 3,700 people responded to the public consultation on the draft Terms of Reference, which closed on 28 March. The commission will be led by former Federal Court judge, Ronald Sackville AO, QC and will be supported by five other Commissioners.
The panel of six Commissioners representative includes lived experience of disability, judicial and policy experience, and Indigenous leadership. In the coming months, they will decide on the next steps, including when to hold hearings and how people can participate.
Labor leader Bill Shorten, who yesterday announced a $2.3bn package to reduce out-of-pocket costs for cancer patients, said the decision to call a royal commission into disability was overdue.
"Labor supported this nearly two years ago. I'm glad the Government's come on board on election eve," Shorten said.
Royal commission will 'shake up' schools
David Roy, a lecturer at the University of Newcastle who works closely with governments and disability advocacy groups, also welcomed the PM's announcement.
Roy said the royal commission is likely to shake up the way allegations of institutional abuse is addressed in Australian schools.
"Too often, alleged victims of abuse are not given the same balance and credence as those who are seen to be perpetrators," Roy told The Educator.
"Because these children have a disability there is often assumption that they are therefore lacking in credibility, and the Australian Law Reform Society has highlighted this many times, saying this is the wrong attitude to have."
Roy said that the royal commission will allow people with a disability to articulate what has happened to them and request changes to ensure their testimony will be given equal credence.
"Up until now, across the board, school systems have been seriously lacking in this area. Too often, it has been the case that systems are busy investigating themselves," Roy said, adding the similarities to the Royal Commission into Institutional Sexual Abuse are "far too strong".
"Too often, schools are left to investigate themselves, which is a very non-transparent way of addressing abuse allegations," he said.
However, Roy said that now the royal commission has been announced, "significant changes" are likely to be coming.
"I think there will be some teachers, principals and senior executives who need to be taking a very serious look in the mirror because their names will be bought forward to the royal commission and their careers will be in doubt," he said.
"If this royal commission does its job, we may have an opportunity to finally clear out the minority of bad apples in the education system."
Roy said this will create a safer environment for "the majority of outstanding teachers who simply want the best for children".
"Moreover, these teachers will no longer be afraid of speaking out against staff who are using their position as an excuse to assert power and abuse children with a disability," he said.
The interim report is expected by the end of next October.