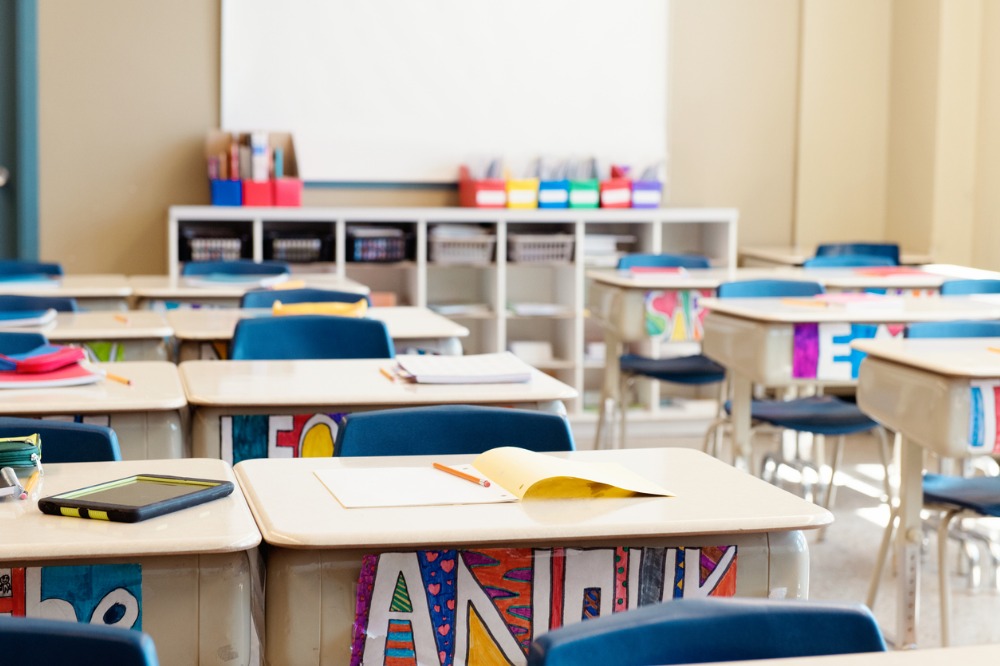 Victorian Premier Daniel Andrews has announced that Victorian students will return to regular classroom lessons by June 9.
The staged plan will see prep, year one, year two and years 11 and 12 students transition from home learning back to the classroom on May 26. The day prior will be pupil-free, to allow the youngest and oldest students to prepare their return.
On the advice of Victoria's Chief Health Officer, Professor Brett Sutton, all remaining students are expected to return to school on June 9.
"I know the last four weeks have been very challenging, but it has made a profound difference to the number of cases we have and our prospects for further rule changes as we move throughout May and into June," Premier Andrews said.
"School will look different to what it would normally look like. There will be staggered drop-offs of students so adults won't be mingling. There will also be staggered breaks for play for lunch, and a massive boost to the cleaning of our schools".
Andrews said teachers and staff will also be required to adhere to social distancing rules but acknowledged this would be challenging.
"On the issue of safety, schools are of course open. There are only about three percent of students attending school, but the mere fact that schools are open answers the fundamental question about whether schools are safe," he said.
"If they weren't safe, then they wouldn't be open".
The Australian Education Union (AEU) Victorian Branch president Meredith Peace said the announcement would give certainty to teachers, principals, education support staff, students and parents and marks the beginning of the end of what has been a challenging time for everyone involved.
"We're very thankful to principals, teachers, support staff, parents and students who have handled the transition to remote learning incredibly well, and we'll do our best to ensure the transition back to normal schooling is equally as successful," Peace said.
"We know this has been a challenging time for everyone involved and we'd prefer schools be operating as normal, but our first priority throughout the pandemic has been the health and wellbeing of school staff and students".
Independent Schools Victoria welcomed the decision, saying it looks forward to the resumption of normal classroom operations "as soon as all the conditions are in place to ensure the safety of staff, students and parents".
"Professor Sutton's advice should give schools the confidence to finalise their own careful plans to return to school-based teaching," ISV chief executive Michelle Green said today.
While the government's decision is not mandatory for Independent schools, ISV has recommended that its member schools follow the advice of the Chief Health Officer.
"At the same time, we respect the right of our member schools to make their own decisions after carefully considering their legal obligations and their own circumstances, and to ensure the safety and wellbeing of their staff, students and the wider community," Green said.
A significant number of Independent schools moved to remote and online learning in mid-March, before it was implemented in government schools.
"Just as they planned for the transition to remote learning, Independent schools have been considering a range of scenarios for the phased resumption of regular school-based operations," she said.
However, Green cautioned that schools face "major challenges" in returning to classroom teaching.
"These included ensuring proper sanitation and social distancing, protecting vulnerable members of staff, and avoiding congestion and large gatherings in and around schools," she said.
Peace also echoed these concerns, saying that while getting students back to school in a staged way is a great first step, it won't be business as usual.
"We're going to have to continue to take extra precautions and practice strong personal hygiene and social distancing, which will bring new challenges," she said.
"Students will need to adapt to new arrangements in the playground, there won't be the usual engagement between parents and teachers at pick-up and drop-off times and staff will not be able to meet together in larger groups, but this is a step in the right direction".