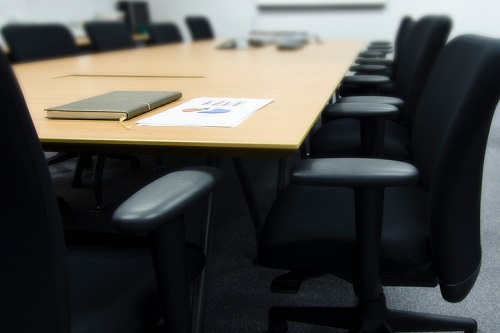 Dr Helen Drennen, who heads Melbourne's Wesley College, has announced that she will step down after 15 years in the role.
President of College Council, Marianne Stillwell, lauded Dr Drennen's "immense impact" on the school during her tenure.
"Helen's vision and extraordinary capability as an educator and leader have had a transformational impact on the College," Stillwell said in a statement today.
"Helen has steered Wesley with foresight and a steady hand during her 15 years of leadership as Wesley's first female principal. She has consolidated and advanced Wesley's reputation as a leading coeducational school that provides our students with a true education to realise the full potential of every girl and boy."
Some of Dr Drennen's notable achievements include implementing the International Baccalaureate program across Prep to Year 12, engaging partners in learning through the Yiramalay/Wesley Studio School and the Year 9 program at Clunes, and reintroducing boarding to Wesley in Melbourne through the Learning in Residence program.
To honour Helen's legacy, Stillwell said there would be a major redevelopment at the College's Glen Waverley Campus, opening late in 2019, which will be named 'The Drennen Centre'.
"This exciting development includes new contemporary facilities for Years 7, 8 and 9 as well as a campus chapel, library and language centre," Stillwell said.
Reflecting on her legacy, Dr Drennen said she was mindful that a principal never works alone.
"Fifteen years ago, when I began as principal of this exceptional school I knew that I was following in the footsteps of many esteemed leaders who had shaped Wesley in its culture, values and history," Dr Drennen said.
"My goal has been not only to honour them but also every student, parent, alumnus and community member who has made Wesley what it is today: a dynamic school, open to change and innovation, and renowned nationally and globally as a pioneer."
Dr Drennen said that developing Yiramalay through partnership with the Bunuba people of the Fitzroy Valley had "uniquely and fundamentally shaped her as a principal and a leader, and as a person."
"I'm excited to be continuing to work with Wesley College in a leading advisory role for Yiramalay. It has been my honour and privilege to serve this great school," she said.
Dr Drennen's successor, Nicholas Evans, commences in Term 3, 2019 as the 17th principal of Wesley College. Deputy Principal Mr Richard Brenker will be acting principal