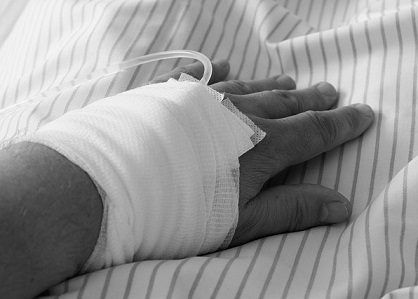 Four students at a Gold Coast private school are fighting for their lives today after allegedly overdosing on a dangerous drug. Seven other students remain in a stable condition.
Yesterday, the Year 10 students, from Saint Stephen's College, allegedly filmed themselves taking the drug and distributed the video to their peers. They were later rushed to Gold Coast University hospital after falling ill.
In the wake of the tragedy, students' mobile phones were seized and crime scenes established as detectives investigate whether the affected students bought the drugs online.
A statement by principal, Dr Jamie Dorrington, on the school's Facebook page said all students received appropriate care as soon as the school was alerted to the problem.
"The Queensland Ambulance Service has just been with the Executive staff and noted that the school's response was exactly as they would have liked it to have been," Dr Dorrington wrote.
"I have been advised by Queensland Ambulance that if students were to exhibit any symptoms it would have occurred by now."
In a separate notice sent to the school community, Dr Dorrington strongly advised students against sharing the overdose video that had been distributed by the affected students.
"If your child receives any messages or film footage or audio files relating to today's incident they MUST NOT forward to any other person," Dr Dorrington wrote.
"This is not a request from my office but from the Queensland Police Service."
Police are awaiting toxicology reports from the hospital.

Related stories:
School locked down five times this year
Daily police patrols to 'protect students'
Police swoop on private school