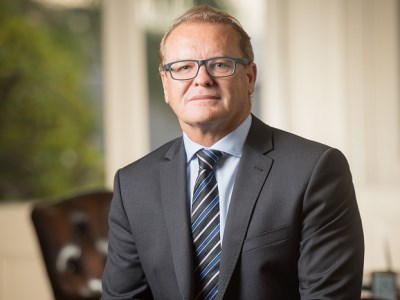 The headmaster of The Scots College has responded to "outrageous assertions" he says "follow a pattern of persecution" levelled against his school.
A recent
Fairfax
article claimed that during a general meeting held by the College in September last year, the Presbyterian Church was asked for advice on what it described as the "homosexual agenda", in the event that a same-sex couple wanted to enrol their child at the school.
The article also slammed the article's attempt to connect the College to sections of the Christian right and "the wider political debate" about the Safe Schools program.
In a letter sent to parents and Old Boys this morning, the College's headmaster, Dr Ian Lambert, said the College would now lodge a formal complaint with the Australian Press Council and seek a meeting with the publication's editor-in-chief.
"I am sorry this pattern of persecution by
Fairfax Media
requires, for the truth to be told, that I must email you repeatedly with the facts," he wrote, explaining the context of the request made in the September meeting.
"In 2015, the former College Council asked a policy question of the Presbyterian Church: 'What is the Church's position on same-sex relationships and sexuality?'" he wrote in a statement to parents today.
"These are important issues of national debate at present and it is totally appropriate that the Council sought to ensure any communication or policies would be in line with the position of the Church. The College has never described this issue as 'the homosexual agenda'."
Dr Lambert also slammed the
Fairfax
article's attempt "to somehow align The Scots College and 'sections of the Christian right' as "utterly baseless".
"The 'Christian right' in the U.S. is a political alignment. The Scots College does not align itself with any political party. To suggest so, on such important issues, in the midst of a federal election campaign is incorrect and irresponsible," he wrote.
He added that
Fairfax
had been formally advised that the College teaches the orthodox views of the Christian faith.