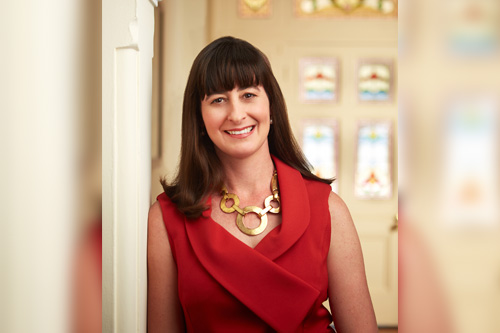 After a comprehensive search by its council and executive team, Pymble Ladies' College (PLC) today announced that outgoing Perth's Presbyterian Ladies' College (PPLC) principal, Dr Kate Hadwen, will become its ninth principal.
In a statement today, College Chair James Hunter said Dr Hadwen emerged as "an outstanding candidate from an impressive field of high-calibre national and international education leaders" who were "no doubt attracted by the exceptional reputation of the College".
"She mirrors Pymble's style of collaborative leadership, shares our passion for evidence-based and data-driven personalised education, and is a strong advocate for academic excellence," Hunter said.
"She was selected for her strong personal philosophy which centers on the girls' development and success."
Dr Hadwen was the principal of Perth's Presbyterian Ladies' College since 2015, where she was instrumental in establishing a world-leading health and wellbeing curriculum and a dedicated wellbeing centre.
During her tenure, she introduced learning coordinators for each year level, tasked with monitoring individual student academic progress and providing any necessary intervention and enrichment.
Dr Hadwen is currently a Non-Executive Director with the Alliance of Girls' Schools Australasia (AGSA) and the Australian Youth Orchestra, an Honorary Fellow of the Telethon Kids' Institute and the Child Health Promotion Research Centre and an Ambassador for Australia's Biggest Mental Health Check-in.
Dr Hadwen will commence with the College in Term 3 2019.