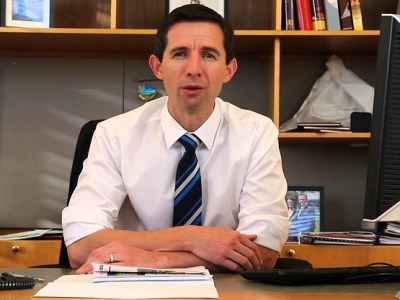 A landmark teaching resource developed by a principals association is being rolled out to schools to better support students with special needs.
The announcement comes as new data shows that more than half of students with disability who need funded support at school are not getting it.
In a statement today, Federal Education Minister, Simon Birmingham, said $622,000 from the Turnbull Government had helped the Australian Special Education Principals Association (ASEPA) develop Leading Learning 4 All.
"We want to ensure each and every student has the opportunity to achieve their full potential. Leading Learning 4 All addresses the complexity of meeting the learning needs of every student, in every Australian school, every day," Birmingham said.
"This is a resource that builds on the record $1.5bn the Turnbull Government will deliver to support students with disability in 2017 alone because we know that while funding is important, the attitudes and approaches of our schools have a huge impact on the learning experiences of students with additional needs."
The suite of resources will raise awareness of the Disability Discrimination Act 1992 and the Disability Standards for Education 2005 through online visual examples and snapshots from principals and teachers.
As well as offering providing practical advice and strategies, the resources will also encourage inclusive learning practices to benefit students by enhancing the diversity of teaching techniques.
All materials included in the resource have been trialled by school leaders and teachers across Australia and can be adjusted and refined as teaching practices and understandings develop.
"I acknowledge that there are still hurdles to overcome in giving students with disability a more inclusive and supportive education, but Leading Learning 4 All is a significant milestone in achieving that goal," Birmingham said.