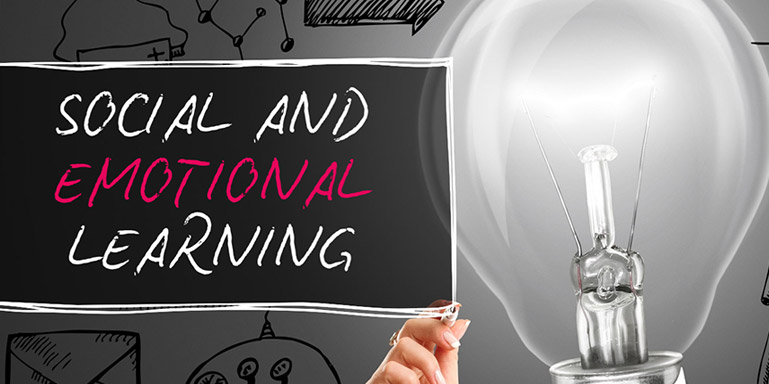 Paul Geyer, CEO of Principals Australia Institute talks about social and emotional learning.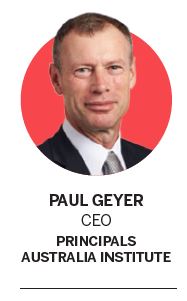 Can you explain the concept of SEL?
Social and emotional learning (SEL) is increasingly being recognised as an important part of education, teaching children and young people essential life skills that support their wellbeing and mental health. According to the Collaborative for Academic, Social, and Emotional Learning, the five main focus areas are self-awareness, self-management, social awareness, relationship skills, and responsible decision-making. So in SEL in schools, students might learn about identifying, expressing and managing feelings; establishing and managing relationships; setting and achieving positive goals; making good decisions; and solving problems.
SEL programs are being implemented at a growing number of schools across Australia and around the world. (Search for the hashtag #SEL on Twitter to see some of the fascinating conversations and compelling insights about SEL being shared on social media.)

How significant an impact can incorporating SEL in the classroom potentially have on a student's educational outcomes?
Research points to wellbeing-focused programs as being an important part of the solution to student discipline problems, improving students' mental health, and creating better behavioural outcomes for schools. Students experiencing mental health problems are less likely to engage with schoolwork, and more likely to behave antisocially. Conversely, students who are mentally healthy experience fewer emotional, social or behavioural difficulties, and this has positive effects on their schoolwork. A meta-analysis of research shows that the positive effect translates to ~11% increase in student academic outcomes. In a nutshell, good mental health is a prerequisite for good learning.

At what age/year level should SEL ideally occur?
SEL is vital for children and young people of all ages … Obviously the social and emotional needs of preschoolers will differ significantly to those of teenagers, but it remains an important type of learning as feelings, life stages and relationships become more complex. It's wonderful to see students build on their social and emotional learning from one year to the next.

What kind of professional development activities should teachers and school leaders engage in, to be able to effectively implement SEL in the classroom?
There are some fantastic professional development opportunities for teachers and school leaders to learn more about SEL, starting with tapping into educational networks on social media to find out about SEL, positive psychology and positive education. The KidsMatter Primary and MindMatters flexible frameworks are available for all Australian schools to implement, so I encourage you to contact the Principals Australia Institute (PAI) if your school has not yet signed up. PAI also offers a Youth Mental Health First Aid course for teachers and school leaders to learn strategies to support students experiencing difficulties.
We adults should continue our own social and emotional learning too – and that includes looking after our own wellbeing and mental health, and that of our colleagues. PAI holds Teacher Wellbeing workshops, plus Graduate and Grow workshops for school leaders to best support their teachers new to the profession.

Principals to get nationally recognised certification
The Principals Australia Institute (PAI) has developed the Australian Principal Certification Program based on the Australian Professional Standard for Principals. The model for assessment will be launched in the coming months for practising and aspiring principals. PAI's recent independent market research affirms principals' support for certification, with 70% of principals supporting the model. "We believe that certification will provide peer and public recognition of the outstanding work undertaken by principals," said Paul Geyer, CEO of PAI.
Neither gender has overall edge, says report
New research, by Julie Moschion from the Melbourne Institute of Applied Social and Economic Research and Deborah Cobb-Clark from the University of Sydney, has dispelled the myth that "boys are just better at school than girls or vice versa". Moschion said that, consistent with international evidence, Australian girls in low- and middle-SES families scored better in reading, while boys in high-SES families scored better in numeracy. "This supports the notion that skill advantages are not naturally gendered but are the result of complex human capital formation processes," she said.
Leader warns against 'myths and distractions'
Professor John Hattie, chair of the Australian Institute for Teaching and School Leadership, says many myths and distractions must be avoided so that Australian education can refocus on what matters most. He cited the ongoing debates around parent choice and the nature of schooling which, he warned, were overshadowing the great work being done by high-performing teachers and school leaders. "What truly matters is not the choice of school, but the teacher and the competency that teacher has," Hattie told The Educator.
Visit the event calendar at pai.edu.au to find a session