How to manage your school admissions process remotely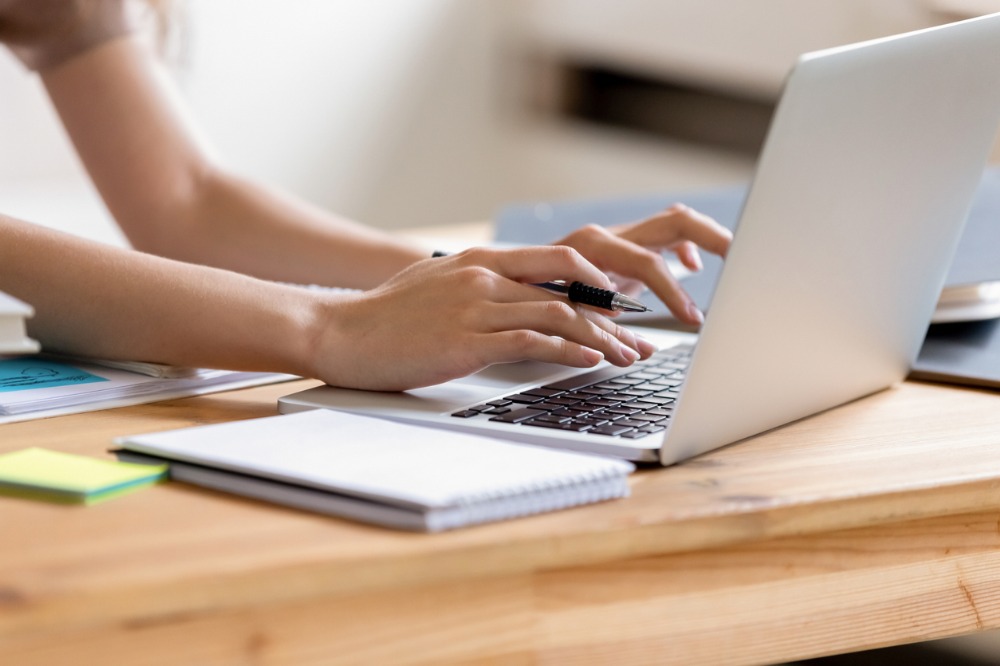 Like many businesses, several schools are now starting to set their staff up with remote working conditions, as another week of uncertainty rolls onwards. As we know, the school admissions process requires a lot of nurturing from schools, as prospective parents expect authentic and personalised interactions throughout their entire customer journey.
Ensuring personal touch can be tricky if you're not used to working remotely, so we've put together a guide on how your school can seamlessly manage the admissions process from anywhere. We'll cover some online tactics to engage prospective parents and how you can use Digistorm Funnel to manage your school admissions process remotely.
Leveraging online tools in the admission process
There's a range of software available that can help your school foster communication between your admissions team and prospective parents. First, to ensure that all leads are still receiving support from your admissions team, introduce an online chat or meeting tool that allows you to regularly check-in with your team.
We leverage a range of communication tools to stay connected here at Digistorm, some of our favourites include; Zoom, Slack, Google Hangouts, Microsoft Teams, and Skype. Just like any in-person meeting, you can virtually assign tasks, communicate lead updates, breakdown any current challenges or missed opportunities, and collaborate on creative ideas.
You can also utilise these communication tools to schedule private video calls with prospective parents. While a phone call or email might have previously been the 'go-to' option, some prospective parents will greatly appreciate the offer to add an extra layer of personalisation with a video call (especially at this time when face to face may not be an option). Video calls are a great way to communicate with parents who may have extensive questions that require a more personalised approach than an email response. Now, you might feel a little strange setting up your first video call, but don't stress, many people (including parents), are currently taking their work lives online too, so a virtual meeting won't be a foreign concept.
Host a school webinar
Another way to support prospective parents during the admissions processes is by hosting informational webinars. If you're looking for a way to add a personal touch to any of your written resources, webinars are a great content tool. Choose a host who is comfortable speaking to a wide audience, and ask them to cover key topics or answer frequently asked questions. Try to include information that's usually covered during school tours and open days, and be sure to leave enough time for a Q&A segment at the end.
To ensure that you're targeting the right leads in your enrollment pipeline, create a communication schedule for your webinar and send email invitations to a specific segment of prospective parents. Remember, this might be the first time some parents have attended a webinar, so be sure to include the important details with instructions on how to join and a link to your webinar landing page where parents can register their details. Next, you can begin sending timely content and reminders closer to the date of your webinar.
Want to learn more about running virtual events at your school? Take a look at our resource: Going Virtual: How to Take Any School Event Online.
Create and share school video content
In addition to webinars, think of creative ways to showcase your school's unique selling proposition (USP), extracurricular activities, departments, and staff through video. Here are just some ideas for the types of video content you could share with prospective parents:
Video series about extracurricular activities offered at your school
Virtual tour of your school campus
Welcome video from the Principal
"Meet our staff" video (take a look at our Digi People video series for inspiration)
"Meet our students" video with student testimonials
Make these resources easy to find on your website and don't be afraid to repurpose them across your social media channels, including; Facebook, Instagram, and YouTube.
Managing Digistorm Funnel and Enrol at home
On top of these tips, a great way to maintain your enrollment pipeline is by using your school CRM to its full potential. A quick note, however, the following features are only available to Digistorm clients who have both Digistorm Funnel and Enrol for their school.
Receiving online admission applications
It's likely that a lot of parents are also working from home at this time, so it's convenient that they can complete and submit an online enrollment application, anytime from their own home. From the administration side, you can securely log into your account at home to process these applications. Remember to log every update that is made, from initial enquiries to enrollments. Logging each interaction maintains transparency , as you aren't in the usual office environment where other colleagues can ask questions or receive face-to-face updates. Ensure that you're also checking back into the 'Lead Timeline', as this is where all of the lead information and communication is logged. Here you can access what has previously been logged and the full history of the lead – this is helpful for identifying which leads need extra support.
Manage and assign tasks
Working remotely can sometimes make it challenging to effectively assign and communicate tasks to your team. To streamline this process, use the task assigning feature in Digistorm Funnel to assign tasks to other team members. Once you assign the task to a team member they'll instantly receive a direct notification within Digistorm Funnel , as well as an email notification, which includes a link to the relevant lead., You can also assign tasks for yourself and view them under "Task Modules," leveraging it as a "to-do" list by ticking off each task as you complete it.
It's possible that during this time you may receive an increased amount of enrollment deferrals. Make sure that you are staying on top of your deferrals by finding the lead in the system and updating their entry year level and entry year. You can do this in bulk and update several leads at once.
Funnel activities for slow periods
If you find yourself with a little bit of spare time, take it as an opportunity to upskill and become a Digistorm Funnel master. Below are some ideas to get you even more acquainted with your Digistorm Funnel account:
Perform a data audit to review where your leads are currently sitting, update any necessary stages, year levels and proposed entry years.
Conduct a test submission for all of your forms – this allows you to see the experience from the user perspective and adjust anything that needs refining.
Get in contact with your Digistorm Client Success Manager (CSM) to brush up on your skills and receive a refresher on Digistorm Funnel features and functionalities – your CSM will happily run a virtual training session with you.
It's important to continue to support and develop the enrollment pipeline remotely during this unprecedented time. If you would like additional information or training reach out to your CSM or a member of our friendly Digistorm support team.