How to run a charity event at your school (and maximise donations)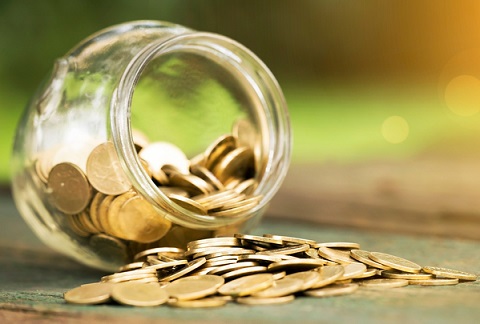 We all know that supporting charity and giving back to those in need feels good, but it's about so much more than that. It installs altruism and a sense of responsibility for helping our community. It also allows us to see that we can make a difference and make an impact on those around us.
We know that sometimes running a charity event (especially at schools) can be hard work -- especially if you're not sure where to start. So, to help get you inspired to kick off a charity event at your school, I've put together four simple steps to getting started.
1. Choose a cause to get behind
Okay, now this might just be the hardest part about running a charity event at your school. With so many important causes out there in need of support, choosing which one to get behind can be a little tricky. Our best advice here is to take a step back and start by deciding whether your school is going to fundraise for a specific event, a charity, or a member of the community in need (this can be achieved through crowdfunding).
This November for example, the team at Digistorm and I have chosen to support Movember to raise some much-needed funds and awareness for prostate cancer, testicular cancer, mental health and suicide prevention in Men. We can't all grow moustaches, but we can do our part to shine a spotlight on this important cause. By the way, if you happen to be feeling generous, feel free to jump over to our team page and make a donation. It doesn't matter how big or small, every little bit counts!
If you're still having trouble deciding on a cause, why not pick a couple of different cause areas and put it to a vote or put a call out for suggestions? To really maximise your fundraising, It's important to ensure that you're choosing a cause that your students and community are passionate about and will want to rally behind.
2. Leverage online fundraising platforms
Now that you know what or who you're fundraising for, it's time to decide how you'll collect funds. If we cast our minds back to just a few short years ago, school fundraising was all about door knocking and cash collection -- aka a nightmare for whoever gets the fun job of collecting funds and distributing tax receipts. Thankfully, there's now a tonne of online fundraising platforms out there that take digital payments, issue tax-deductible receipts and take care of sending the funds where they need to go.
Here are just a couple of online fundraising platforms we recommend checking out:
3. Set a (realistic) fundraising goal
So, you've got a cause, you're all set up with your online fundraising platform, now it's time to set a fundraising goal for your school. Choosing the right monetary target is a delicate balance. Set the bar too high and you run the risk of discouraging fundraisers, too low and people won't work as hard to achieve it. The key is being ambitious, but realistic.
In this case, it's best to have two fundraising targets, one that's for the public and one that's for your school internally. For our Movember team, we've set our public goal as raising $2,000 as a team, but internally, we'll be pushing each other to go above and beyond! If this is your first time hosting a charity event for your school, it's best to set a public target that's achievable. Not only will this keep students motivated, but it'll also encourage them to fundraise again.
4. Get the word out!
Are you ready for the most crucial step in attracting donations? It's time to leverage your school community and its network to spread the word about your cause. I'm talking emails, newsletters and of course running a social media campaign to promote your event. If you're subscribed to our weekly emails (and if you're not, you absolutely should be), you've probably noticed they've had a little 'moustache makeover' and that we've been leveraging them as a #shameless opportunity to promote our cause -- we strongly encourage you to do the same!
We've also completely taken over our Facebook, LinkedIn and Twitter profiles by decking them out in Movember-themed graphics to draw attention to our fundraiser. With 8 in 10 Australians now active on social media, it's a great place to run a low-cost and high-impact campaign! Recruit your design team to create graphics that promote your fundraiser while remaining on-brand.