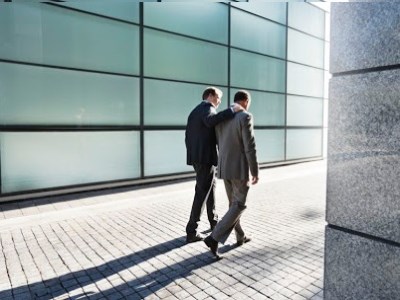 The latest report into principal well-being laid out a series of recommendations for governments, schools and communities to reduce the pressures on school heads.
However, this isn't the first time that such recommendations have been made, and with many states seeing worsening levels of burnout, violence and bullying, one question stands out above the others.
What progress, if any, are we actually making when it comes to reversing these alarming trends?
The lead author of the report, Australian Catholic University (ACU) associate professor, Philip Riley, said that South Australia and Western Australia in particular have been very proactive when it comes to helping their principals.
"These states have done a lot in the past couple of years to address these issues. The Education Department of Western Australia was particularly responsive in terms of listening to what I had to say while I was there," Riley told The Educator.
"South Australia has also been very proactive, and is aiming to be the 'well-being state'. To achieve this, they're attacking these issues at a 'whole-of-government' level – not just in schools."
Peter Beckingham, federal president of the Australian Principals Federation (APF), shared his views on how principals can reduce their stress and burnout levels in the year ahead.
He suggested that principals first help themselves before setting out to help others.
"Principals must have a good sense of work-life balance and be able to draw upon others when needed," he said.
"So, develop those networks, and if you find this a challenge, link to your professional associations and they will support you in developing your own trusted network of colleagues that just may keep you sane a little longer."
Below are some of the key recommendations from the latest report.
What governments can do
Adopt a 'whole-of-government' approach to education by combining Federal, State and Territory resources to oversee a single education budget in a managerial way.

There must be an end to "short-term quick fixes" and a greater focus on getting a better grip of the fundamentals, such as collaboration, creativity, trust-based responsibility, professionalism and equity.
What communities can do
Support your local school

. Even if your child does not attend the local school it is an important part of your community. So support it whenever and however you can. Schools and communities thrive when they work together.

Stop the offensive behaviour

. This is beyond debate. It simply must stop. The real issue is how to achieve this outcome. Australia needs to have an adult conversation about the root causes of this and set about addressing them at every level of society.
What schools can do
Schools should increase internal and social capital by studying other schools that have achieved high levels of achievement in spite of the current conditions.

The rapid dissemination of how schools have achieved this will contribute to significant improvement in schools with low levels of social capital. However, he added that each school needs to do this in relation to their resources and particular contexts.
What employers can do
Take the moral choice

of reducing job demands, or increase resources to cope with increased demands. Better still, do both. This will help to increase the level of social capital in schools.

Trust rather than rule educators

. Leave the mechanisms for producing the best educators to the educators. This will also increase social capital. Long term increases in social capital helped Finland become the world leader.
What the research community can do
There is a need to provide better longitudinal evidence of the differential impact of all the forces that come to bear on education.

Researchers need to be careful that they are not contributing to the problem by conducting short-term research without appropriate follow up studies that have been carefully designed to tease out the long-term implications of short-term interventions.

Related stories:
New report shows principals on the brink
New research investigates key challenges facing principals