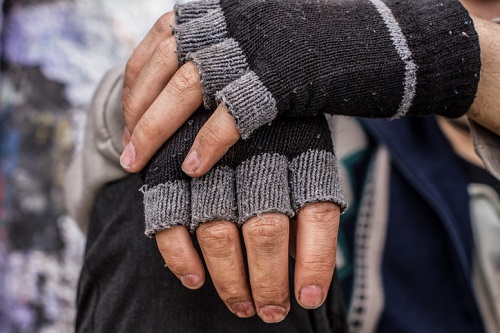 There are very few people who have not been confronted by homelessness in some way during their daily lives, whether this is seeing a homeless person on the street or knowing someone experiencing it themselves.
According to the 2011 Census, 105,237 people are homeless in Australia, making it one of the country's biggest social issues – but while most adults have a basic understanding of what homelessness is, the same cannot be said of children.
One organisation that has been working to bridge this information gap is The Big Issue, Australia's leading social enterprise, best known for The Big Issue magazine.
Since 2009, the Big Issue Classroom program has been helping students in Melbourne, Sydney and Canberra understand homelessness through a series of workshops featuring guest speakers who have experienced the issue first hand.
The guest speakers also focus on early intervention in their storytelling, exploring how the choices a young person makes today can influence their lives in the future.
Today, more than 100,000 children have a deeper understanding of homelessness as a result of the program.
"A shocking 27% of homeless people are children, and 17% are under the age of 12 – that's why The Big Issue Classroom is so important as an early-intervention program," the company's Chief Operating Officer, Sally Hines, told
The Educator
.
Hines said the most powerful aspect of The Big Issue Classroom is that students learn empathy through hearing first-hand accounts from the guest speakers.
"When our guest speaker Shane, for example, talks about caring for his dad and then becoming homeless when his dad passes away, students really connect with the story and gain a genuine insight into homelessness," she said.
"Guest speakers are also a really important early-intervention resource, in terms of encouraging young people to make positive decisions and to seek help if they're experiencing any difficulties."
Hines said some of the best classroom feedback comes from students directly to the program's guest speakers.
"One student said: 'Your story had a noticeable impact on my life as I was unaware of the severity of homelessness. I have never had a problem with money or accommodation, so your story really showed me a different side of life.'"
Related stories:
Principals prepare to sleep on the street
Student poverty on the rise, report shows
How principals can fight child poverty