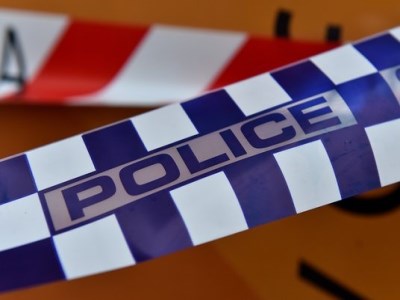 Two students allegedly assaulted a female pupil at a primary school on Sydney's northern beaches.
The girl, aged six, was reportedly assaulted twice over two consecutive weeks.
The first time only one boy was allegedly involved, while his friend is accused of being involved in the second alleged assault. After the second alleged encounter, the girl told someone at the school and her parents were informed.
In a statement yesterday, police said detectives from the State Crime Command's Child Abuse Squad were alerted by the
Department of Education
following incidents at the school.
"Following an extensive investigation, two boys, both aged 12, were arrested at Chatswood Police Station on Tuesday August 30," the police said in a statement.
"Parents and carers of students at the school are in the process of being notified and police request the community respect the privacy of the young people involved."
A spokesman for the
NSW Education Department
told
The Educator
that the matter is currently under police investigation.
"The Department of Education is working closely with NSW Police," the spokesperson said.
The two boys were granted bail to appear at a children's court on September 22 and October 20 respectively.
In a separate incident – which allegedly took place in November 2013 – a six-year-old girl was lured into a NSW school toilet and sexually abused by four boys who had asked her to "play a game".
Paul O'Halloran, partner at FCB Workplace Law in Melbourne, told
The Educator
that while the Royal Commission has largely focussed on the abuse of children by adults in schools and other institutions, school principals must remain alert "to the sad reality that student on student sexual assault does occur in schools".
"Sexualised activities carried out amongst students at school are not normal social behaviour and cannot be tolerated by schools. In many cases, the behaviour of the child perpetrator will be indicative of a background of domestic or sexual abuse," he said.
"A school's duty of care extends to taking reasonable steps to protect its students from sexual assault from their peers."
O'Halloran pointed out that a school could be sued for negligence by parents if the school has not done enough to manage any foreseeable risk of harm posed by child on child sexual behaviour.
"To defend litigation of this nature, principals would need to show that preventative measures have been taken at the school to address the risks. For example, if unsupervised areas such as toilets pose a safety risk for students, do emergency call buttons or other safety measures need to be introduced?" he said.
Generally, in most states in Australia a child over 10 years of age can also be charged with a criminal offence.
"Principals should ensure child protection policies and risk assessments in schools contemplate the risks students can pose to each other," he said.
Along with obligations under existing child protection laws, O'Halloran said principals should guard against the risk of peer abuse by taking steps such as:
Create a safe environment by a meticulous approach to reviewing risks. Are school buildings, such as toilet blocks danger free, close to other buildings, fitted with emergency call buttons and subject to staff supervision?
Ensure children are supervised as continually as possible. Staff must be trained in risk and hazard identification. Safety manuals or guidelines should be carefully followed.
Ensure messages that focus on dignity and respect form a component of the curriculum and are reinforced these with students on a regular basis.
Monitor behaviours of students who may be a risk of harm to themselves or others. For example, in addition to mandatory reporting of suspected abuse, watch for signs that a student from a background of domestic abuse may act out sexualised or abusive acts on their peers, and carefully manage those risks in consultation with parents and child protection authorities.