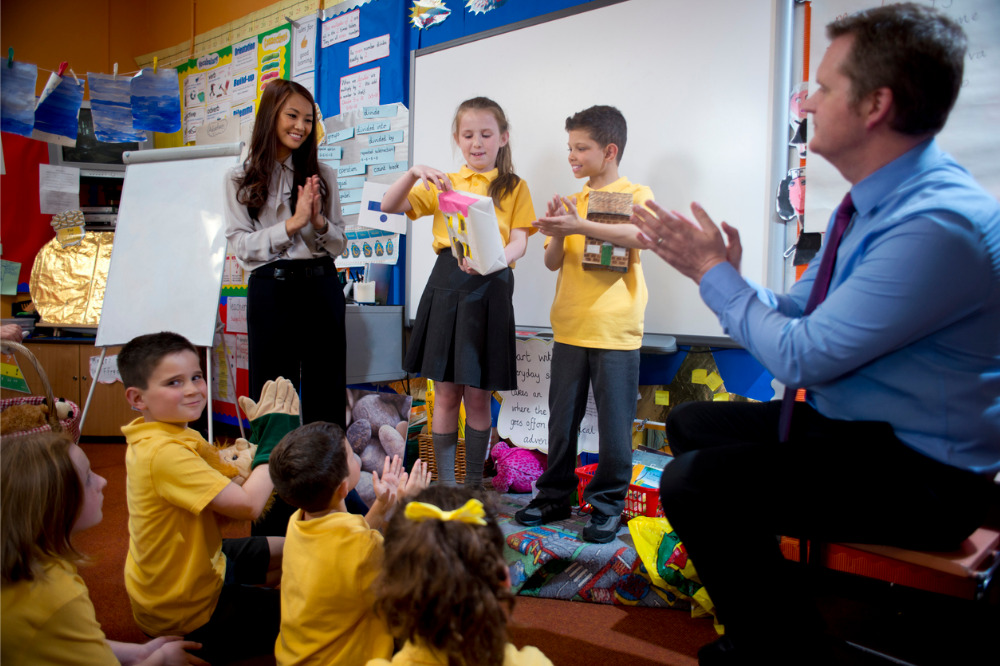 A new Charles Sturt University program aimed at upskilling teachers' aides, Aboriginal Education Officers, and other classroom support personnel to become qualified teachers is on track to help address the critical shortage of teachers in Australia.
The Collaborative Teacher's Aide Pathway works with schools and focuses on recognising the skills and previous study of teachers' aides such as Certificate III or IV of Education Support, or a Diploma of School Age Education and Care, to support them to complete an online primary or secondary teaching degree.
Teachers' aides and others in support teacher roles can enrol in the Charles Sturt Bachelor of Educational Studies/ Master of Teaching pathway, which is designed to facilitate completion of an online teaching degree in as little as two or three years full-time (depending on credit), while still being employed at their current school in the same capacity. The pathway can be studied online, full-time or part-time, from anywhere in Australia, and has three commencement sessions across the year.
Senior Lecturer with the Charles Sturt School of Education Dr Libbey Murray said the program had received an overwhelming response from teachers' aides and principals across Australia.
"The Collaborative Teacher's Aide Pathway (CTAP) is proving to be a real success," Dr Murray said.
"We have more than 43 students enrolled in Session One and another 50 applicants so far for Session Two in 2022 and are on track to reaching 100 students in total, before session two applications close on 8 July.
"Principals and teachers' aides are excited that Charles Sturt is offering an online course that allows teachers' aides to continue working in schools while they retrain to become high-quality teachers in their field of choice.
"It's really meeting the needs of our students who have to juggle jobs and families, and who aren't able to study on campus. We are aware of the time and financial barriers our students experience. This program helps teachers' aides overcome these so they can achieve their goal to become teachers.
"Students can specialise in primary or secondary teaching and in a key learning area or major teaching area of their choice."
The pathway offers up to two years of credit to prospective students who are working as teachers' aides/ classroom support personnel. This includes one year of credit for students who come in with a Cert III/IV/Diploma in an Education-related discipline (e.g., Education Support, School Age Care, or Early Childhood Education and Care), plus additional subject credit for students who have completed the previous university-level study.
Dr Murray said the majority of teachers' aides are receiving one year of credit upon enrolment.
"This turns a four-year degree pathway into a three-year pathway for most, which not only cuts down the time students have to study, and the cost involved in that, but helps our dedicated teachers' aides to be employed as classroom teachers sooner," she said.
Dr Murray said enrolments have come from all over Australia.
"The majority of students enrolled so far are from regional, rural, and metropolitan NSW, but we have also received enrolments from students in Victoria, Queensland, Western Australia, and the Northern Territory," she said.
"Just some of the areas applicants have come from include Dubbo NSW, Condobolin NSW, Nyngan NSW, Sydney NSW, Bunbury WA, Townsville OLD, and the Mornington Peninsula VIC."
Principal of Tumbarumba High School Mr Michael Blenkins said the CTAP was a great way for staff in Student Learning Support Officer (SLSO) roles to be able to maintain the critical work they do with students in the classrooms already, while also studying and training to be fully qualified teachers in the future.
"The program allows our SLSOs to study over three semesters which also conveniently coincides with the summer school holidays. This is well-aligned with the needs of school communities, particularly those staff enrolled in the program," Mr Blenkins said.
"It is a great program, and its flexible delivery is indicative of careful, well-considered planning by the staff at Charles Sturt University."
First Nations student and a recipient of the Charles Sturt Yindyamarra Scholarship Ms Teaghan King said she was excited to be putting the skills and experience she has already gained in the school setting towards her degree.
"As the Aboriginal Education and Engagement Officer at Macquarie Anglican Grammar School in Dubbo I assist the teachers and students with cross-cultural educational and communication techniques with First Nations students.
"I am looking forward to bringing those skills into daily teaching practices with the kids, which I believe will assist with educational outcomes for First Nations students."
The above article is a press release from Charles Sturt University