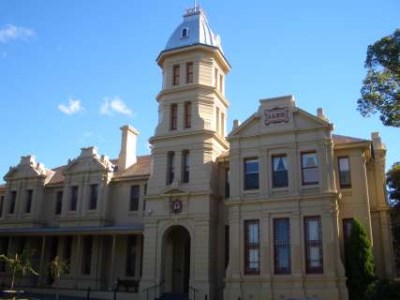 Presbyterian Ladies College (PLC) principal, Dr Paul Burgis, who joined PLC Sydney in 2011 as its 13
th
principal, told The Educator that a
ttending to administrative as well as interpersonal matters is something he takes seriously as a principal.

A school, Burgis said, must run by structure as well as in a domestic way.
"A school is both an institution that looks like a business, and a domestic arrangement that looks like a family. It must be both," Burgis told The Educator.
"If you get the balance wrong by making it too much one way or the other, it won't work."
Burgis said that developing an inclusive and proactive atmosphere is something that he feels is important in fostering harmony within the school.
"I enjoy walking about and getting out and about with the school's community." Burgis said, adding sourcing feedback from all faculties gives all of the school's numerous voices the forum they need to ensure that the school runs smoothly.
Burgis added that a school must also accept that is has a 'world view'. This, Burgis said, helps a school communicate and implement its philosophical and theological beliefs.
"For us, that is grace, reverence, wisdom and service," Burgis explained, citing PLC's motto.
To have a holistic view of their role, principals must put aside the time to reflect, Burgis said, referring to his visits to the
Isolated Children's Parents
'
Association (ICPA)
conference at Broken Hill, a meeting with international families in Hong Kong and the Australian Indigenous Educational Foundation (AIEF).
"It made me think 'well there's another group of people in the community that we can connect with', and 'what are their needs?"
"It really is a school by a thousand conversations."
Burgis pointed out the care that PLC takes in ensuring the academic "excellence and reach" of its students.
"Can we enable girls to achieve at the absolute highest level? And can they aspire to that? We want people who will aspire," Burgis said.
"We sent a group of girls, who did very well on the state level in scientific research, to China where they attended the international science forum," Burgis said, adding that such opportunities inspire students to realise their potential and excel.
"It's like saying, 'your assignment which a few years ago was just an assignment is now so highly valued in the school that we will put you on a world stage to present it'," Burgis said.
"The next thing that happens is that a culture is developed because the students see the projects as valuable contributions, and that makes the assignments get done better by everybody so you have better excellence and better reach."