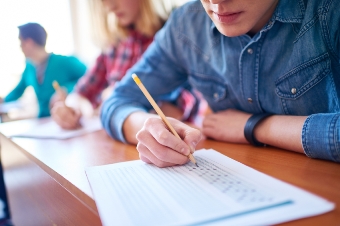 Earlier this week, a
new report
from the Grattan Institute called for Australian schools to address the challenges they face by creating a 'more adaptive' education system.
The first step in this approach, said the report, is for the government to provide teachers and schools with better methods of tracking the progress of their students over time in ways that directly inform their teaching.
In practical terms, this means giving teachers access to the data they need to evaluate their impact on students' learning, and to modify their teaching practice according to their students' needs.
Educator Impact
CEO, Ken Wallace, said that while an earlier Grattan report highlighted the positive impact of feedback on teaching practice, the latest report shows that using feedback to improve teaching practice must now become "a collective endeavour".
Educator Impact is an evidence-based professional development platform that uses 360-degree feedback and collective goal setting to help teachers, leaders and school support staff improve through collaboration.
Wallace said the organisation's new online portal allows teachers, leaders and support staff to track their professional development activities and to access, rate and share professional development resources.
"In this way, the portal helps to create a community of professional learning, allowing educators and school leaders to identify and adopt innovative and best practice approaches and strategies," Wallace told
The Educator.
"The EI for Teachers Framework in particular gives schools a systemised, whole school approach to professional development through 360-degree feedback."
Wallace said that through working with numerous schools, the company has seen first-hand the benefits of such an approach.
"We tracked student feedback of teachers at a high school in NSW, and the results were impressive," Wallace said.
"Our methodology identified an opportunity for growth across the school and guided the majority of teachers to focus their development on Calibrating Difficulty [differentiated learning]."
Wallace said that after working on their goals and re-surveying students, student feedback on this area of teaching practice improved by 13.6%.
"At Educator Impact we know that feedback improves practice. Our school-wide approach to feedback and professional development helps schools build better and develop stronger educators," Wallace said.
Related stories:
Support staff get new PD resource
Peer observation: what you should know
The power of an effective feedback model