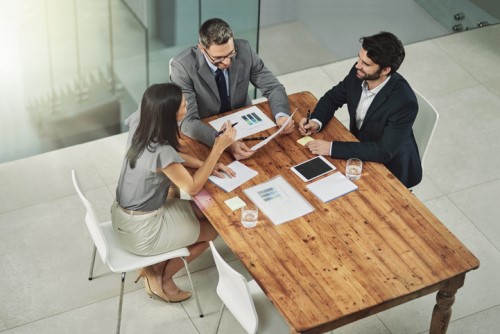 Several education experts say the most recent survey into principal health and wellbeing should shock Australia's policymakers into action.
The Australian Principal Occupational Health, Safety and Wellbeing Survey – which collected data from about 50% of Australia's 10,000 principals – found almost half (45%) were threatened with violence in 2018, compared with 38% in 2011.
The damning report also found that 99.7% of principals work hours far beyond those recommended for positive mental and physical health. This has contributed towards higher levels of stress, anxiety and burnout among Australia's school leaders.
Professor John Fischetti, an expert on education leadership and Interim Pro Vice-Chancellor of the University of Newcastle, said the report shows that the experiences of Australia's school leaders are becoming more "United States-like".
"Young people and their parents are often taking out their economic stresses and their sense of hopelessness for the role of education on those who are there to turn that around," Professor Fischetti said.
He added that bored and disengaged students are "crying out for a new design of schools based on learner passion not teacher-dominant pedagogies, rules and obsolete assessments".
Professor Jeffrey Brooks, also researches school leadership, and is the Associate Dean of Research and Innovation and RMIT University. He agrees that the survey should prompt policy-makers to action.
"The Principal Occupational Health, Safety and Wellbeing for 2018 data confirms what we already know, but it raises the stakes – the alarming rise in violence against principals demands an urgent response at local and national levels," Professor Brooks said.
He said working conditions for principals are a problem for several reasons.
"First, people in the positions now need immediate help in terms of well-being and safety," he said.
"Second, principals influence quality teaching and student learning. If they are not well or pushed too hard, it will surely have a negative effect on our schools.
"Third, Australia needs a steady pipeline of high-quality leaders. This is a priority for all states, and if we aim to attract high quality candidates, they must know they will be supported and cared for."
Associate Professor Scott Eacott, who researches educational administration and school leadership at the University of NSW (UNSW Sydney), said the transfer of administrative responsibility to individual schools and principals, combined with parallel cuts to systemic supports, has led to major workload increases and heightened stress for school leaders.
However, he does not believe the report goes far enough in its recommendations
"The recommendations do little to resolve this or other issues [such as increased threats of violence, and acts of violence]," Dr Eacott said.
Instead, says Dr Eacott, there have been proposals to depoliticise education, appeals to moral choice and trust, and calls for people to be nice to one another.
"On face value these are well intentioned and desirable, and the data is persuasive, but the structure of Australian federalism, entrenched sector divides, and the customer-based approach of many to schooling means that these are mere platitudes rather than the call to arms that is required," he said.