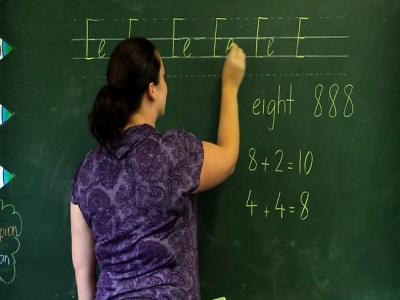 Reports have shown that increased administrative workloads are prompting many early career teachers to leave the profession.
And this comes at a time when tens of thousands of new students are set to flow into schools across the country.
A report by ACER last year estimated that by 2020, an extra 92,000 primary school kids will flow into NSW schools, while Queensland and Victoria are expected to take in more than 100,000 students over the same time.
However, new measures announced by the NSW Education Standards Authority (NESA) last week aim to cushion the impact that this is likely to have on the state's schools.
In a statement provided to The Educator, a spokesperson for NESA said streamlining accreditation maintenance will "free teachers up to do what they love and what they do best – teaching NSW students".
"More time for teaching is a good thing for students, teachers, principals and the NSW community overall," the spokesperson said.
Under the new processes, there will be no change to the amount of time teachers must spend on mandatory professional development. However, the updated processes from NESA mean that reporting these hours has been made simpler.
Where proficient teachers were previously required to prepare a written report, this will no longer be the case.
Instead, teachers will need to declare that their practice continues to meet the proficient teacher standards, which will prompt the principal or service director to attest they have completed all requirements so that their teacher authority can make the final decision.
Another key change for all teachers is that the teacher identified professional development will no longer need to be validated, making it easier for teachers to maintain.
NESA CEO, David de Carvalho, said the time of teachers is "too important to be clogged up with unnecessary administrative work".
"What we've done is streamline how teachers maintain their accreditation so they can focus on educating young minds, which is what they do best," he said, adding that the changes will happen without sacrificing standards.
De Carvalho added that how teachers demonstrate they are keeping up to date with professional standards "differs significantly" depending on a diverse range of factors.
"For this reason we have designed a more direct and flexible process for maintenance of teacher accreditation based on feedback from teachers," he said.
The changes will take affect from 1 January 2018 along with the requirement for 90,000 of NSW most experienced teachers to be accredited and complete ongoing professional development.