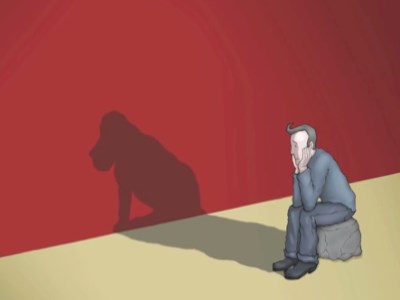 As schools struggle with this the increasing prevenance of students suffering from psychological ailments, including depression, anxiety and stress-related issues, schools are taking proactive steps.
Several organisations are now rolling out programs designed to improve the mental and emotional well-being of Australian students.
One such organisation is
Principals Australia Institute
(PAI), which delivers KidsMatter Primary and MindMatters professional learning events to schools and supports them on the journey of implementation.
KidsMatter Primary and MindMatters are funded by the Australian Department of Health and Beyondblue, making them a leader in sustaining effective mental health programs in Australian schools.
A 'whole school approach' needed
The Educator
asked Suzanne Curyer, the PAI's executive director of programs, how KidsMatter and MindMatters are currently helping schoolchildren deal with emotions, build resilience and help them cope with mental health issues.
"The frameworks support schools to develop a whole school approach to mental health and wellbeing through the implementation of four key components," Curyer said.
"In particular, Component One supports schools to create a positive school community where respectful relationships are modelled. At their core, the frameworks aim to ensure that students feel included and safe to encourage a sense of belonging within their school community."
Curyer said the second component particularly assists schools with building resilience and has an explicit focus on the social and emotional learning needs of students to support their development in self-awareness, self-management, social awareness, relationship skills and responsible decision making.
"The significant role that parents and carers play in the wellbeing of children is emphasised in the third Component which encourages schools to develop policies and practices that promote engagement with families and carers," she explained.
Creating a deeper understanding
To assist teachers and principals in supporting such children, Curyer said the frameworks are evidence based and informed by major international models including the World Health Organisation's (WHO) Health Promoting Schools approach.
"Through the implementation of these initiatives teachers and principals gain a deeper understanding of the importance of mental health and wellbeing, including its impact on learning," she said.
"Component Four of the Frameworks particularly focuses on supporting students experiencing mental health difficulties.
"Specifically, schools are able to better respond to students experiencing mental health issues by improving the understanding of their own boundaries, implementing sound policies and protocols and providing an inclusive and accepting environment for students and their families."
Curyer also explained how this program helps principals to build psychologically positive environments within their schools.
"Promotion, prevention and early intervention are at the heart of both frameworks," she said, adding that when a school implements the frameworks they see mental health benefits for the entire school community.
"Schools have access to survey tools to establish benchmarks on how their school community is faring in the mental health and wellbeing space and can collect data over time to see the improvements they make by engaging with the frameworks.
"Both the KidsMatter Primary and MindMatters initiatives provide structure, guidance and support to enable principals and their action teams to build their own mental health strategy to suit their unique circumstances."
Thousands of schools already better off
Brett McDermott, professor of child and adolescent psychiatry at the University of Queensland, sits on the board of Beyond Blue. He agreed that principals can benefit from the use of the Kids Matter program, which he said "thousands of other schools are already using".
"This program that looks at how schools can be mental health-friendly and aware. I would encourage them to look very holistically at this because there is an incredible suite of resources including actual providers and coordinators who can help principals decide what to pick," he told
The Educator
.
He added that while Australia is "very rich" in terms of these resources, every school in Australia should use them to provide better help to students and also staff, who he said can benefit from their use.
"Principals need to understand that the usefulness of these programs is beyond the child's mental health; they also have a benefit for teacher satisfaction," McDermott said.
"If you're a teacher and you feel more competent dealing with these issues, and if you have a more compliant classroom, you're going to be a happier employee."
The issue at a glance
14% of Australian children aged 4-17 have mental health or behavioural issues.
Children with mental health problems report a high rate of suicidal thoughts and substance abuse.
Boys are more likely to experience mental health problems than girls.
There is a higher prevalence of child and adolescent mental health problems among those living in low-income, step/blended and sole-parent families.
Only 50% receive professional help. Parents reported that help was too expensive or they didn't know where to get it, and that they thought they could manage on their own.