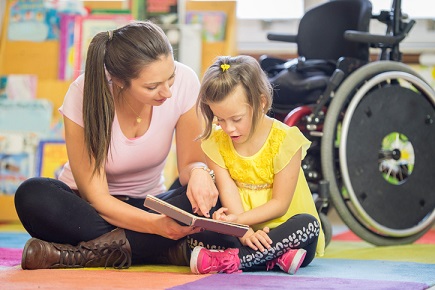 Last week, an educational psychology expert identified what he called four "wicked problems" in special education that were mapped in a recent paper in the Journal of Research in Special Educational Needs (JORSEN).
The four problems identified were:
The adverse flow-on effects of performance-based educational policies on children or young people with disabilities;
Achieving a curriculum which is fit for purpose in meeting the holistic needs of learners with disability;
Responding in an effective way to behaviours by students with a disability which warrant adult concern or action in a manner which avoids educational exclusion;
Ensuring that special and inclusive education is a progressive space which adopts ethical and effective pedagogy
The author, Dr David Armstrong, chair of research for special education at Flinders University, said these "thorny issues" for education practice are often picked up by research but require multiple strategies to resolve.
"Reflecting on my career as a specialist teacher for thirteen years, I recall endemic problems in practice which kept on re-appearing, year after year, with different students and different schools," Dr Armstrong told
The Educator.
"The term has attracted increased interest and in thinking, for example, how research can address real-world, persistent, challenges for major areas of public provision like education and health."
Dr Armstrong said that while the solutions to these problems are "inescapably political" they can be dealt with through multiple strategies.
"To succeed, change must be adopted across the political, social, cultural, psychological and behavioural dimensions which make up the everyday, routine fabric of complex educational institutions," Dr Armstrong said.
David Roy, a senior lecturer at Newcastle University and a staunch advocate of children with a disability, said the issues identified by Dr Armstrong were "merely symptoms of a much bigger problem".
"It is obvious that the solutions to these problems are highly political, and I fully agree with Dr Armstrong in this respect, but we need to deal with the wider social issues as well," Roy told
The Educator.
"We cannot solve the big issues like poverty, homelessness and inequity on a state level. Governments need to unite and address these issues together, so a big part of the solution is making education federal."
Roy referred to the acute differences between some education systems in Australia, pointing to Victoria and the Northern Territory as an example.
Another major issue, said Roy, is labelling students who have a disability as 'special', which he said is having a profound negative impact on students and attitudes towards dealing with disability.
"I think the label of special education in itself is one of the most pernicious aspects of the Australian curriculum because it says that these children are different, and then puts them into a different box," he said.
"That to me is the most 'wicked problem' of all. There is lots of data and research that has come out of the US, UK and New Zealand recommending that the term should be abolished."
Related stories:
Govt announces major boost for vulnerable students
What's driving the rise in home schooling?