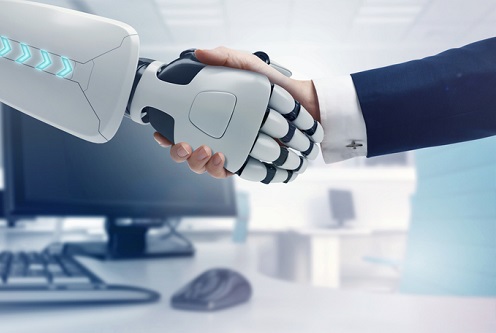 Studies show that 65% of today's school children are expected to graduate into jobs that do not exist today, with automation driving 375 million workers to switch occupational categories by 2030.
For schools, the challenges associated with this are clear, but the solutions – particularly when it comes to under-resourced schools – are scarce.
Cognizant's latest report, titled: 21 more jobs for the future, highlighted a number of emerging skills needed for jobs that don't yet exist but are likely to by the time that today's primary school students leave Year 12.
Below, Manish Bahl, senior director at the Center for Future of Work APAC, Cognizant, explains what the report means for Australian school leaders who are striving to prepare their students for the future workforce.
"Contrary to popular opinion, artificial intelligence will complement rather than replace human employees," Bahl said.
Bahl said this is because the need for creativity, human ingenuity, emotional intelligence and intuition will likely be at "the root of the workforce".
"We shouldn't underestimate the power of human imagination and adaptability. But as our conceptualisation of 'jobs' changes, so too does our need for tech-centric education that prepares pupils for the future of work," Bahl said.
Bahl said that while schools can't teach about these types of jobs at very early stages in education, they can provide young people with the foundations to build upon digital and soft skills that will help them grasp the purpose of these new roles.
"This focus might also encourage young people to pursue these types of technical and non-technical career paths in the future," Bahl said.
Today's students demand engaging, purposeful learning experiences and opportunities to experiment with technology. Educators must now adapt to the needs of a new generation."
Bahl said the idea of a teacher standing in front of a room full of captivated children and reading through a physical textbook has become "a relic of the past".
"Teaching needs to become immersive and that's where artificial intelligence, AR/VR and other digital technologies will redefine the very meaning of teaching," Bahl said.
"The emphasis needs to be on achieving personalised education and "anywhere, anytime learning".
In order to prepare students for the future workforce, says Bahl, educators must focus on teaching students "how to learn, instead of just 'what to learn".
"Tomorrow's learning experience will take place in an environment that blurs the boundaries between the traditional classroom and the world outside of it to prepare students for the future of work," Bahl said.
"Australian educators must offer more interactive, frictionless and hands-on learning, developing students' digital and soft skills to help students become future analysers, out-of-the box creative thinkers, and expert problem solvers."