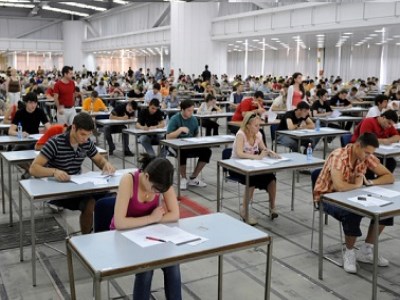 Students will now sit pen and paper NAPLAN tests next year after all States and Territories abandoned the online trials after technical glitches were discovered.
The pilot test was thrown into disarray on Wednesday after Victoria, Western Australia and the ACT followed Queensland, South Australia, Tasmania and NSW out of the trials.
Despite the setback, ACARA's Chief Executive Officer, Robert Randall, said he respected the decision of the States and Territories to delay the transition.
"Moving NAPLAN online by 2019 has been a goal of all states and territories for several years now and that shared commitment continues," Randall said in a statement.
"The move will result in better assessment, more precise results and faster turnaround of information. A phased transition over three years has always been the plan, and was established to ensure flexibility for when the transition is made."
Randall added that confidence in the readiness of the online platform to deliver the tests was of the utmost importance and a key consideration for states and territories.
"While it is disappointing that the initial 10% schools in the five states and territories that had planned to begin moving online in 2017 now will not be doing so, we want NAPLAN Online to be successful for everyone," Randall said.
Announcing that his state's schools would be pulling out of the pilot tests, Victorian Education Minister, James Merlino, defended the decision by saying technological issues remained.
"Recent testing indicates that this could affect students' ability to complete the tests," Merlino said in a statement.
"We want NAPLAN Online to be a positive experience for students and schools. With three weeks to go, we don't have enough time to be confident of this happening."
In place of the online test, all Victorian students will sit pen and paper tests this year.
Last week, Federal Education Minister, Simon Birmingham, said technicians from Education Services Australia (ESA) indicated that good progress is being made in the online trials.
"I'm confident that any and all concerns can adequately be addressed to ensure that this is a smooth process for schools who are involved in it. We want to see the trial succeed," Birmingham said in a statement.
"The jurisdictions who are continuing with that trial have committed to work closely with officials in terms of technological issues to make sure any and all issues are resolved to their satisfaction so the small number of schools participating in the trial can have absolute confidence that it will work and be successful this year."