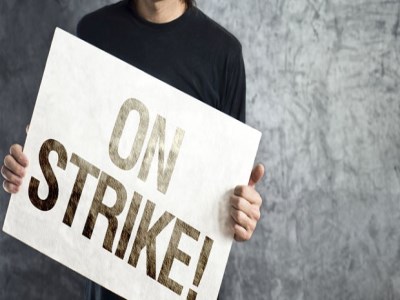 More than 7,500 Catholic school teachers in Queensland will walk off the job for the second time in a fortnight as part of their ongoing campaign for better wages and workloads.
Independent Education Union
of Australia (IEU) state secretary, Terry Burke, said the latest industrial action follows seven months of "fruitless negotiations".
"Our members are getting angrier and angrier with this. They're disgusted by the fact that their employer is showing so little recognition and the lack of reward that the employer is prepared to consider," he told
ABC Radio
.
The strike will take place today from 2.45pm until 3.15pm.
Burke said the Queensland Catholic employers had ignored employees' serious concerns about unmanageable workloads and poor wages.
"Despite seven months of negotiations, Queensland Catholic employers have again failed to show they care about employees' key issues at negotiating meetings this week - leaving employees little choice but to consider further protected action in support of their claims," Burke said.
"Queensland Catholic school employees went into the meeting this week ready to resolve this round of negotiations - unfortunately Queensland Catholic school employers clearly were not.
"Instead, Queensland Catholic employers struggled to respond to critical employee concerns related to teachers' ever-increasing workloads and the provision of wages in line with a comparable interstate Catholic employer."
Burke said members would use today's strike to consider further "protected action" next Thursday, November 5, with a proposal to stop work for two hours from 8.30-10.30am.
"This action would again include scheduled class time and it will be the responsibility of the employers to undertake necessary provisions for the supervision of students during this time at the start of the school day," Burke said.