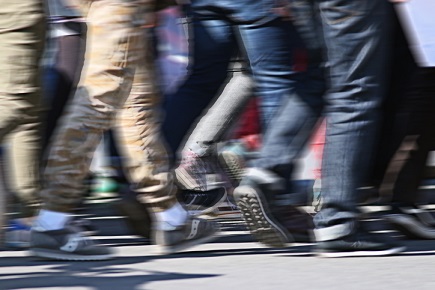 There have been claims that a Perth high school is about to see a mass walkout of staff following an anonymous email sent to
The North West Telegraph
and the State School Teachers Union of WA (SSTUWA).
At the centre of the allegations is Hedland Senior High School (HSHS), which the email claimed had been experiencing "extraordinary" staff turnover and "dysfunction" in the past year.
However, according to the WA Education Department, 16 HSHS staff have resigned, retired or transferred from the school so far this year, down from 18 staff in 2016.
The school currently has 21 graduate teacher (full-time equivalent) positions – making up 26% of the school's teaching workforce.
Neil Darby, Pilbara Regional Executive Director for the
Department of Education
, told
The Educator
that it was not unusual for regional schools in the North West of the State to have a more frequent turnover of staff than those in the metropolitan area.
"People choose to work in regional WA for many reasons, including career development opportunities, lifestyle, family reasons and more," he said.
He said the Department had received a few anonymous complaints in relation to a Hedland Senior High School staff member – relating mainly to operational school issues which were already being dealt with.
"If people are not willing to put their name to such complaints it is very difficult to substantiate their claims and resolve any issues," he said.
SSTUWA Senior vice-president, Paul Bridge, told
The Educator
that the union was not aware of any mass walk of staff as alleged in the anonymous letter.
"High staff turnover is not uncommon in regional and remote schools in WA, and the SSTUWA works to ensure that regional and remote teachers and school leaders are provided with incentives to reside and work in regional and remote locations," he said.
"These incentives include affordable government housing as well as appropriate and easily accessible support and professional learning opportunities."
Related stories:
School locked down five times this year
Principals hopeful of national response to teacher violence