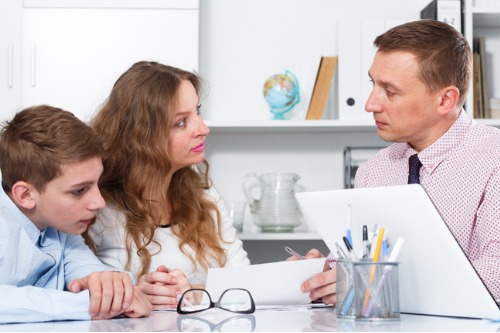 The Australian Research Alliance for Children and Youth (ARACY) has released an Australia-specific implementation guide on how schools can enhance their relationships with families to improve student outcomes.
Penny Dakin, chief executive officer of ARACY, said that the guide explains not only the importance of families in improving student outcomes, but also gives a "clear picture" of how school leaders and educators can better implement a working relationship with their students' families.
The guide is broken down into six sections to guide school leaders -- from assessing their own school community and creating a culture for effective family engagement to providing examples on how to overcome challenges in establishing better ties with families.
ARACY's guide, which can be accessed through the organisation's website, also includes various resources to help school leaders in planning and tracking their progress.
The importance of establishing ties with families
While the guide is the result of a four-year government-funded project, Dakin said that over five decades-worth of research "tells us when families are engaged in their child's learning, students do better."
Dakin also said that parental engagement also leads to improved attendance and behaviour, as well as an increase in homework return rates and student achievement.
According to the guide, given that parent and family engagement is "one of the most powerful predictors of children's development and educational attainment, it makes sense for schools and parents to work in tandem to improve educational achievement and reduce equity gaps."
"Equal partnerships between educators, students and parents provide the greatest opportunities to scaffold learning, especially among those most at risk of underachievement."
Better relationships with parents and families also has an impact on schools because it improves their social capital and helps them meet their regulatory and quality requirements.
Additionally, Dakin said that having a clear guide on how to work with families can also help education students as they "are taught very little within their university courses about partnering with a student's family," as these are often only encountered while already on the job or during professional learning opportunities.
The release of the guide is timely as various states welcome more students entering school – such as Queensland, which reported hiring more than 1,000 new teachers this year to keep up with higher enrolments. The additional hires are part of the state's plan to add employ than 3,700 new teachers in the next four years.