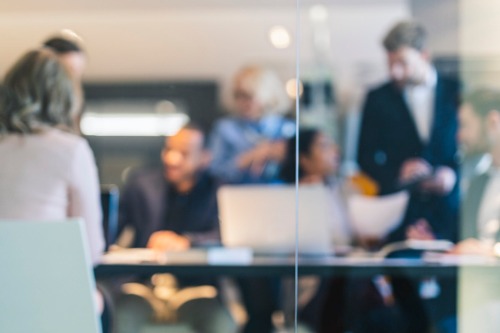 Amid the Victorian Government's ongoing school infrastructure drive, officials are taking into consideration the need to improve links between educational institutions and their surrounding communities.
The 'education state' is expected to see 100 new schools open by 2026 while existing schools undergo upgrades to their facilities.
Dunolly Primary School – which has been part of more than 1,400 school upgrades the state government has implemented so far – recently unveiled its refurbished areas that range from new deck and porches to renovated staff areas.
"Dunolly Primary School already has some of the best teachers, students and staff – and now have the modern and safe facilities to match," The school had received $161,000 worth of upgrades," Victorian Premier, Daniel Andrews, said.
"Facilities such as first aid rooms, meeting rooms and safer entry points are essential to the day-to-day running of a school – it's fantastic the local school community is now able to benefit from this important upgrade."
Updates on new schools
In partnership with the Colman Foundation, the state government will provide additional services in the soon-to-open Mooroopna Integrated Early Learning Centre, a kindergarten for three and four-year-olds.
The Learning Centre will also serve as a long day care service and a local community hub, extending maternal and child health services to children and their families. The Colman Foundation's investments in staff and support programs will lead to the implementation of the 'Our Place' Model.
The Victorian Government signed the partnership with the Foundation in November 2017 to setup an additional 10 Our Place sites across the state. The Foundation said it will fund these sites for 10 years with the aim of boosting educational outcomes of children in the state's disadvantaged communities. Construction of the Learning Centre will start early next year.
The Centre's designs were launched during Victorian Education Minister James Merlino's visit to Shepparton's McGuire College, where he also announced a series of resources which will be provided to families and students of the new secondary school – the result of the merging of four colleges.
The new secondary school, due to open in 2020, will be built on the site of Shepparton High School, which will be closing at the end of 2019.
The three other schools which will be merged to make the new school – McGuire College, Mooroopna Secondary College and Wanganui Park Secondary College – will be closing in 2021.
Upon their entry to secondary education, all Year 7 students will be given a free stationery pack, while Years 11-12 students will have access to additional online resources to help them with their studies. This will include interactive online videos and exam simulations for VCE.
The school will have a School Breakfast Clubs Program, which will provide free and health breakfast as well as school holiday supplies to students who may need these services. The program, however, is open to all students.
"This is a significant step forward in the transformation of education opportunities in the Shepparton community," Minister Merlino said.
"The new Early Learning Centre will be an important hub for the entire community while the new secondary school will offer students the chance to access the great education they deserve within world-class facilities."