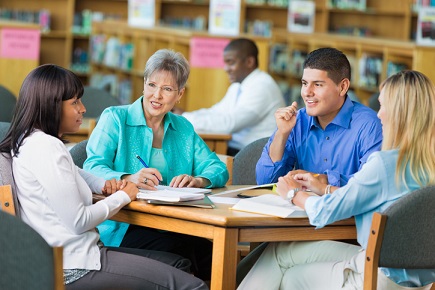 This week, the HSC, OP and VCE results in NSW, Queensland and Victoria will be released, followed by the league tables.
League tables look at a single measure, academic results, and a narrow interpretation of success on that measure to imply a school's good or bad performance, and improvement or decline on previous years' results.
However, the Alliance of Girls' Schools Australasia (AGSA) – which represents 162 girls schools across Australia and New Zealand – says there are a number of reasons why league tables should be viewed with a good deal of scepticism.
AGSA cautions that while the simplicity of league tables may make them popular, they are "deeply flawed and dangerously misleading" for parents who are likely to view them as a representation of a school's overall success in educating its students, and may rely on them when selecting a school for their child.
"One of the many is that in NSW, when attempting to compare schools, league tables rely solely on HSC results, usually only using Band 6 results [where students receive a mark of 90% or higher], AGSA president, Ros Curtis, said.
"This comparison does not include all HSC results or the results of students from the 18 NSW schools offering the International Baccalaureate Diploma Program [IBPD], an alternative to HSC."
Curtis says educators Australia-wide often find league tables frustrating.
"Yes, academic merit is important, however it is the social and emotional building blocks, the confidence to take bold approaches to challenges, the skills to embrace calculated risks and the leadership opportunities that prepare students for career and life success that are also markers of a successful education," Curtis said.
"And it's important for learning environments to be free from gender stereotyping."
Curtis said one of the major hurdles to boosting the number of women in senior leadership positions and STEM careers is giving girls the motivation, self-belief and resilience to disrupt gender bias.
"This is happening in girls' schools where girls are more likely to reject gender stereotypes and are bucking the trend when it comes to studying STEM subjects," Curtis said.
"This is real success, not a position on a league table."
Senior secondary policy expert, Dr Shane Duggan from RMIT University, agrees.
"ATAR and Senior Secondary 'League tables' – either subject level results or school level – do more harm than good," Duggan told
The Educator.
Duggan said league tables encourage three practices that may or may not all be present in one site and/or media report.
"They encourage emphasis on final year results as the key indicator of student level success," Duggan said.
"This has the implication of implicitly telling students who do not achieve the 'mean' result that they are not good enough/worthy/valued by their institution."
Duggan said they also encourage a reduction of curriculum offerings at a school level around those subjects that tend to result in retaining students who will get higher ATARs.
"This has the dual effect of pushing lower performing students either into subjects that may not be best for them, or worse, 'out' of the school," he said.
"There is also evidence that they promote a system in which students are pushed into vocational subjects for the sake of removing them from the reported ATAR average, or, as suggested above, out of the school altogether."
Related stories:
Premier recognises 'shining stars' of this year's HSC
University challenges ATAR with new program