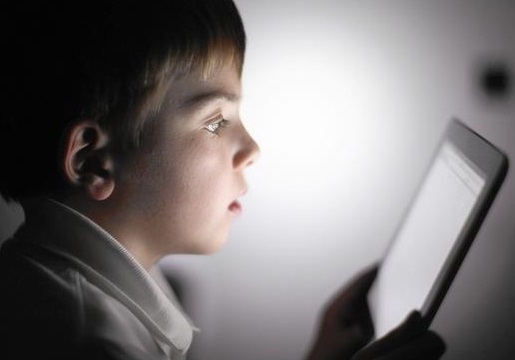 For many of us who are living in the digital age, spending hours in front of a screen is an everyday part of life. However, some studies have shown that this may not be a good thing.
A recent survey found that three-in-five children exceed the recommended amount of screen time, which is one hour a day for children aged two to five and two hours a day for five to 18-year-olds.
The online technology usage poll, conducted by
ABC
children's current affairs program,
Behind The News,
surveyed more than 18,000 young Australians to reveal their technology habits.
It found 56% of those surveyed spend more than two hours a day using technology outside of school hours. One in 10 said they spent at least four out-of-school hours a day looking at a screen.
Boys were found to spend more time in front of screens than girls, averaging 4.2 hours a day on digital devices outside school hours. By comparison, the figure for young girls was an average of 3.7 hours.
Worryingly one-in-four young people surveyed admitted they would find it "impossible" to go without digital devices for even one week – a trait that can be associated with Internet Addiction Disorder (IAD).
Some
studies
suggest that excessive screen time can have a range of negative cognitive effects, including structural and functional changes in brain regions involving emotional processing, executive attention, decision making, and cognitive control.
But what about children who aren't addicted per se?
Addiction aside, a much broader concern that begs awareness is the risk that screen time is creating subtle damage even in children with "regular" exposure, considering that the average child clocks in more than seven hours a day.
Technology usage rises with age.
When it comes to how much screen time young people are getting, it's teenagers that are the most prolific.
The survey found children aged eight to 12 spend significantly less time on technology, compared to teenagers who clocked up 6-7 hours of screen time before or after school.
In terms of how young people spent this time, playing video games, watching movies or watching TV topped the list. For others, doing homework and spending time on social media occupied roughly the same amount of time as each other.
The most used devices were tablets, followed by computers, TVs and smartphones. Gaming consoles came last in the list, seeming to point towards a new trend for young gamers to primarily use portable devices.