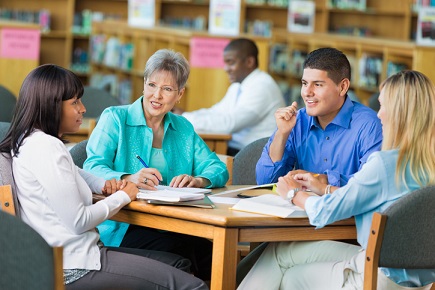 Victoria's aspiring principals are gearing up for a competency test as the state's government sets its sights on lifting educational standards.
The Victorian Aspiring Principal Assessment will follow a course that teachers must complete at Melbourne's world-class Bastow Institute of Educational Leadership that will determine how ready, and suitable, they are to be school leaders.
Stakeholders – including principals, education experts and principal associations – have contributed to the design of the assessment through a design summit at the Institute.
The state's 2016/17 Budget provided $8.2m over four years (2016-2020) for the development and delivery of the principal preparation program and the development and pilot of an assessment process.
This year's Budget will provide another $4.4m over two years (2019 and 2020) to roll out the assessment after a successful pilot.
In a statement provided to The Educator, a spokesman for the Victorian Education Department said the program will support hundreds of teachers as they look to move to the next stage of their career.
"It's a two-step process that is all about helping aspiring principals get ready to face the demands of the job," the Department spokesman said.
"The initial assessment will look at an aspiring principal and provide feedback on their strengths and areas in which they could use some further development."
For example, the assessment might identify a need for extra training around setting a school's teaching strategy and so suggests a course for them to fill this gap in their knowledge,
"Then, using the Australian Professional Standards for Principals as a benchmark, the final assessment ensures they're ready for the role," the Department spokesman said.
"We've worked with the University of Melbourne to pilot this with 15 teachers so far and had fantastic results and now we can roll it out."
The spokesman said the assessment signals "a cultural shift" by investing in aspiring principals and preparing them to become "highly effective in such a vital role".
"Part of the cultural shift is to support the development of female school leaders, as we know that female teachers are less likely to apply for leadership roles compared to male teachers," the Department spokesman said.
The program will be available to teachers from government, Catholic and independent schools.
Related stories: