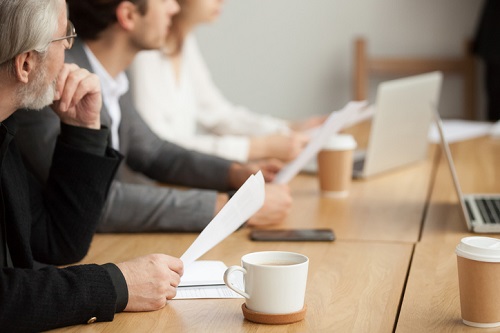 Australia should "terminate the ATAR debate" and refocus its attention on the rigorous, new teaching standard now in place at 13 universities, according to a leading education expert.
In 2018, almost 4,000 preservice teachers have the opportunity to demonstrate mastery of key teaching practices through the Graduate Teacher Performance Assessment (GTPA).
The GTPA is a way for preservice teachers to bring together learning from their initial teacher education program to demonstrate their skills and capabilities, and ultimately, their preparedness to take on the professional responsibilities of a teacher.
The GTPA provides valid and reliable evidence of preservice teachers' competence for classroom practice and their ability to meet the Australian Professional Standards for Teachers (APSTs) at the Graduate level (AITSL, 2011).
The development of the GTPA as an instrument to assess the impact of ITE on its graduates is a ground-breaking innovation in Australia.
The importance of developing highly skilled teachers is related to the concern with Australian student performance in international contexts expressed by politicians, the public, researchers and policy-makers.
At its core, the impact of the GTPA is on the learning of classroom students as it draws preservice teacher focus to the importance of using evidence-informed teaching practices. The GTPA provides rigorous evidence to improve public confidence in the quality of graduates and teaching in general.
The GTPA provides an avenue for improving the standard of Australia's graduate teachers, according to Australian Catholic University's Director of the Institute for Learning Sciences and Teacher Education Professor, Claire Wyatt-Smith, who led its development.
"The GTPA is now 'live' and across 13 universities this year. It is Australia's gold standard for teaching graduates," Professor Wyatt-Smith said.
"From 2019, national education policy requires every initial teacher education provider to implement a teaching performance assessment to determine whether graduates are ready to enter classrooms and be responsible for student learning."
Ensuring teachers are 'classroom-ready'
Professor Wyatt-Smith said the assessment will see preservice teachers pass or fail their course and determines whether they're 'classroom-ready'.
"For too long, when debating teaching standards, we've heard about nothing except entrance to teaching courses via ATAR scores," she said.
"Australia should terminate the ATAR debate! We should be more concerned about the exit indicators from teaching courses. The GTPA is a new era for teacher education and a mark of outstanding teaching ability."
Professor Wyatt-Smith added the involvement of the universities and peak partners, including the Australian Institute for Teaching and School Leadership (AITSL) and the Queensland College of Teachers, had as its foundation "agility, goodwill and a strong desire to collaborate on improving teaching standards."
Design of the assessment commenced in 2015, and in 2017, it became the first AITSL-endorsed teaching performance assessment for use in Australian higher education institutions. Since its inception, over 7,000 preservice teachers have completed the assessment.
In Australia, during 2016-17, there were 48 providers offering more than 370 Initial Teacher Education programs as at 30 April 2017 which graduated more than 18,000 potential teachers in 2016-17 (Source: AITSL Annual Report 2016-17).
Australian universities implementing the GTPA in 2018:
Australian Catholic University
Central Queensland University
Charles Darwin University
Christian Heritage College
Federation University
James Cook University
La Trobe University
Southern Cross University
University of Queensland
University of Southern Queensland
University of the Sunshine Coast
University of Tasmania
In 2019, Royal Melbourne Institute of Technology and the University of Notre Dame Australia will implement the GTPA in their initial teacher education programs.