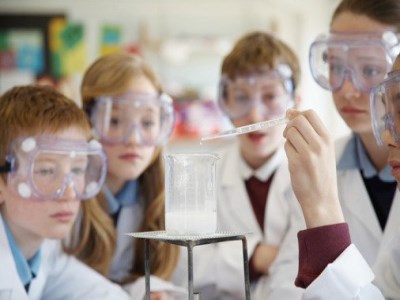 Australian students have beaten competitors from 159 other countries to win the Science World Cup after placing first in the recent World Education Games (WEG), held last month in Sydney.
WEG 2015 saw more than six million students from 159 countries compete against each other at Sydney's Luna Park from October 13-15. The annual event is aimed at ensuring that students have 21
st
century skills to be prepared for the jobs of tomorrow.
In addition to topping the Science category, Australia came second in maths and third overall. Year 7 student, Christina Gao, from the ACT took out first place in science, while WA's Jamie Richards and Kevin Susanto secured gold in Year 9 and 2 respectively.
WA-based teenager Dara Hart topped Year 8 in all three categories, receiving a minted gold 'Macquarie Medal'.
In literacy, Australia placed equal eighth, alongside countries including the Dominican Republic and New Zealand.
Pakistan was crowned overall world champions and also took out the Maths World Cup, with Malaysia taking out the Literacy World Cup.
WEG ambassador, Adam Spencer, said the event was a fun and engaging way to get kids excited about learning.
"I hope Australia's win in science will see these students continue their love of learning and confirm that learning isn't for nerds – it's for everyone," Spencer said.
The event was hosted by
3P Learning
, an Australian company internationally renowned for its online education resources including Mathletics. Its CEO, Tim Power, said he had seen a big improvement in the results of STEM education subjects.
"Our Aussie kids have really excelled this year, particularly in Maths and Science. I'm ecstatic to see a real passion for learning amongst our kids, as well as from around the globe, from Norway to Nigeria, and Britain to Bangladesh."
Participating students and schools supported the UNICEF School in a Box program, which sees students earn UNICEF Points for every correct answer in WEG.
WEG 2015 saw students from around the world earn 169 million UNICEF points, and raise more than $100,000 which will help 33,000 kids go to school.