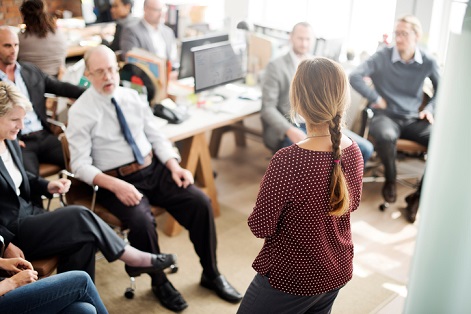 Two Australian teachers are in the running for the prestigious US$1 million Global Teacher Prize, it was announced on Thursday.
The NSW teachers - Peter Gurrier-Jones, principal of The Hills School and Yasodai Selvakumaran from Rooty Hill High School – are also Top 50 finalists in the 2018 Commonwealth Bank Teaching Awards.
This year's Prize attracted more than 10,000 nominations and applications from 179 countries around the world and is the second year in a row that Schools Plus' Teaching Fellows have been named as Global Teacher Prize finalists.
The announcement follows a partnership between the Varkey Foundation, which runs the global prize, and Schools Plus, an Australian charity that helps connect donors with schools in need to improve student outcomes.
Established in 2014, the annual Prize recognises and celebrates the impact that exceptional teachers have around the world - not only on their students, but on their communities.
Gurrier-Jones said The Hills School caters for more than 100 students with developmental disabilities and complex learning needs, adding that 80% of the school's students are non-verbal.
"I'm over the moon to be recognised in the Global Teacher Prize's Top 50," Gurrier-Jones said.
"It's a sensational acknowledgement of the work and love of all of the teachers, support staff, families and community who help kids at The Hills School learn and succeed through their challenging lives."
Selvakumaran currently teaches history, society and culture and geography at Rooty Hill High School, where she's known as 'Ms Selva' to her students.
"This is a career milestone beyond anything I'd imagined when starting out in education," she said.
"This is an opportunity to represent Australia, which isn't something I've ever really thought about as a teacher. Until recently, no such prize ever existed!"
Schools Plus CEO, Rosemary Conn, said the international agreement between Schools Plus and the Varkey Foundation reflected not only the outstanding quality of Australia's teachers and principals, but also the high regard in which the Commonwealth Bank Teaching Awards were held.
"We already know how talented and dedicated Peter and Yasodai are, and the difference they are making to their students' lives, and we're thrilled their hard work is now being brought to global attention," Conn said.
"Our partnership with the Varkey Foundation shines a spotlight on the work that goes on in Australian schools every day, to transform the future for individual students and their communities."