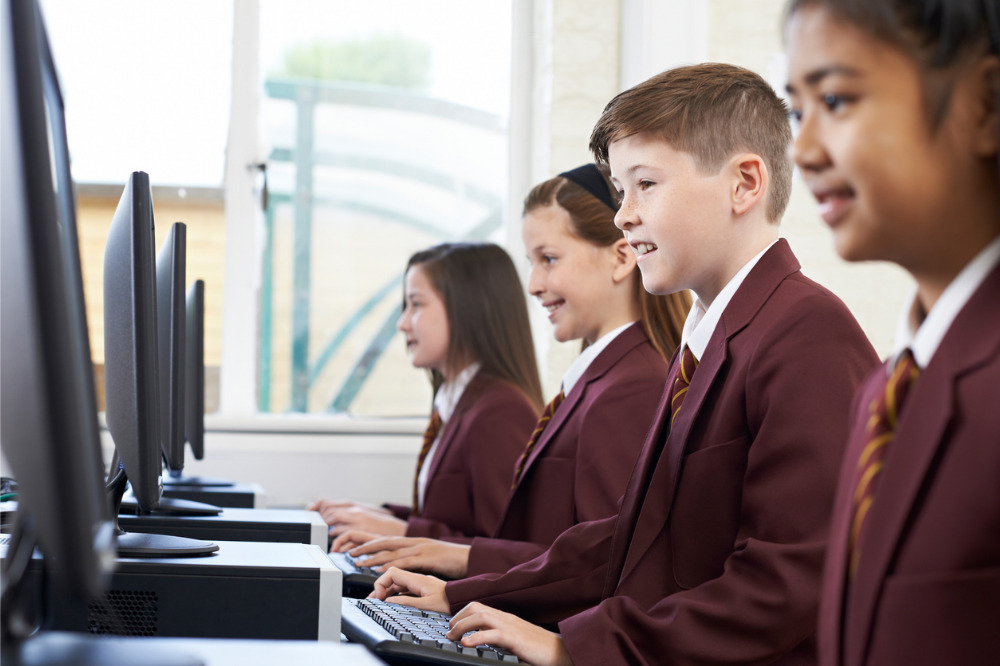 Australia is seeing its biggest shift in student enrolments in a decade as a record number of parents choose private schools over the public system.
Data released by the Australian Bureau of Statistics on Wednesday revealed there were 6,388 fewer Australian students in the public system in 2021, representing a 0.2% drop in enrolments in 2021.
However, private school enrolments grew by an additional 21,537 students to 620,330 full-time equivalent (FTE) students last year, marking a 3.6% growth in enrolments despite Australia experiencing population growth of 0.6% in 2021 (the lowest since 2008).
The 2021 figures show that private schools now enrol 15.4% of all Australian school students, and 19.5% of all secondary enrolments.
"In uncertain times and with huge disruptions due largely to the pandemic, even more Australian families turned to Independent schools," Independent Schools Australia (ISA) Chief Executive Officer, Margery Evans, said.
"Independent schools have been Australia's fastest growing school sector for more than a decade, with the latest figure of a 3.6 per cent growth in FTE enrolments being the sector's highest since 2007."
One area of strong growth in 2021 was enrolments of Aboriginal and Torres Strait Islander students, which increased by 1,294 students or 8.9% -- the highest growth across any school sector in the past 13 years.
Additional analysis by ISA found that there was also enrolment growth in Independent schools across all fee levels, with the strongest growth in low fee Independent schools.
Private school student numbers booming in NSW and Victoria
Association of Independent Schools NSW (AISNSW) Chief Executive Dr Geoff Newcombe said the record growth now makes the Independent school sector the second largest in NSW.
"This reflects the confidence and satisfaction of parents from across the socioeconomic spectrum," Dr Newcombe said.
The figures include 39,128 students enrolled in NSW's 49 independently owned and operated Catholic schools in 2021, which the ABS groups with diocesan-owned and operated Catholic system schools. It also includes NSW Independent schools not included in the ABS data.
Dr Newcombe said almost 60 Independent schools increased their enrolments by at least 50 students in 2021.
"Eleven of those schools increased by more than 100 students and one grew by more than 200 students," he said.
"Many of these schools have hundreds of students on waiting lists due to arbitrary enrolment caps imposed on them by local councils, and almost all of these schools serve low to middle income communities in growth areas of NSW. Enrolment growth was strongest in Anglican and Islamic schools."
In Victoria, private school enrolments grew by 2.3% last year, outstripping the pace of growth of the public and Catholic school sectors.
A total of 154,377 full-time and part-time students attended Victorian Independent schools last year, an increase of 3,451 over 2020, according to the figures released by the Australian Bureau of Statistics.
"These figures show parents from a wide range of backgrounds embrace the choice that Independent schools provide," Independent Schools Victoria (ISV) Chief Executive Michelle Green said.
"Given the disruption of the past two years, and the economic uncertainty caused by COVID, the figures confirm that a growing number of parents are confident that Independent schools can meet the needs of their children."