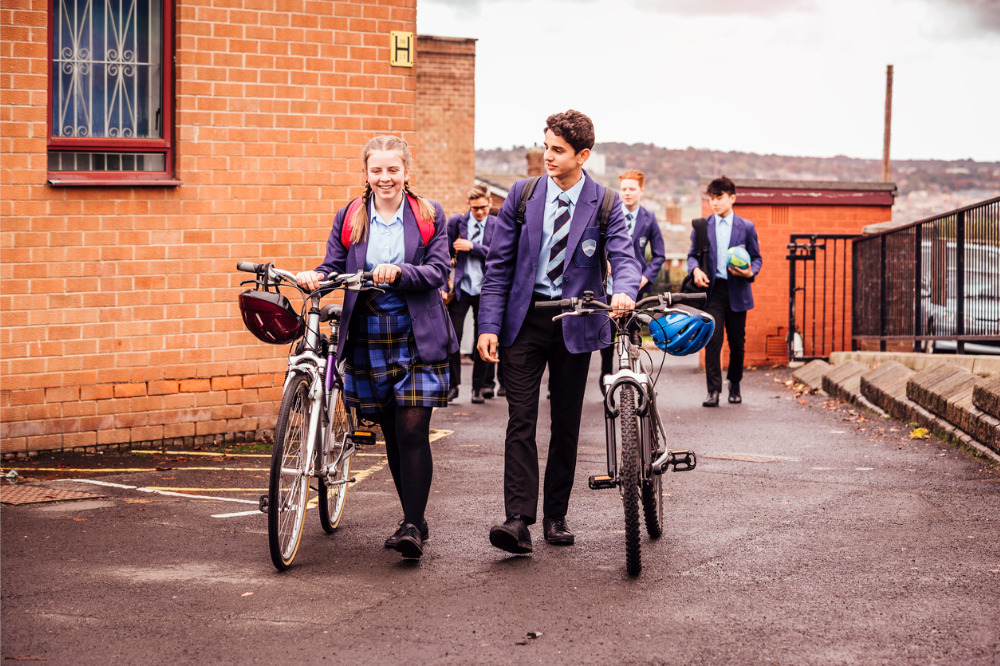 Private school enrolments have grown at their fastest pace in more than a decade, new figures from the Australian Bureau of Statistics show.
The latest schools data reveals a 2.6% growth in full time equivalent enrolments being the sector's highest since 2008. In 2020 alone, student numbers grew by nearly 15,000.
Independent Schools Australia (ISA) CEO, Margery Evans, said the challenges experienced in 2020, while serious, do not appear to have had an impact on parents when it came to choosing private education for their children.
"The 2020 figures show that Independent schools enrol 15.0 per cent of all Australian school students, and 19.1 per cent of all secondary enrolments," Evans said.
"In 2020, the Independent school sector's high rate of growth in enrolments of Aboriginal and Torres Strait Islander continued at 7.6 per cent, the highest growth across any sector over the last five years."
In NSW, independent secondary school enrolments grew by 3,678 in 2020 while primary enrolments grew by 1,675. Seventy-one per cent of new independent school students were enrolled in schools serving low and middle income families, while the number of students in Special and Special Assistance schools grew by 5%.
The Association of Independent Schools NSW (AISNSW) said this was not only the fastest of the three sectors in NSW but also a record in both percentage and numerical terms for the sector.
AISNSW chief executive, Dr Geoff Newcombe, said enrolment projections indicated that the independent school sector would grow by approximately 50,000 additional students from 2018 to 2030.
"The growth witnessed over the past decade is largely due to the diverse range of schools in the independent sector, which is more reflective of Australia's cultural and faith diversity than any other sector," Dr Newcombe told The Educator.
"Parents know that independent schools are more able to provide a learning environment that is a better fit for their child".
Meanwhile, enrolments in Victorian Independent Schools rose by 3,924 in 2020 – an increase of 2.7%, meaning that 15% of all students in the state now attend an Independent school.
"The figures again confirm that parents are confident that Independent schools have the diversity and autonomy to meet the needs of their children," Independent Schools Victoria (ISV) chief executive, Michelle Green, said.
"The figures, compiled when all schools were facing extraordinary disruption due to COVID-19, continue a consistent trend of increased enrolment growth. The number of students at Victorian schools has increased by 30,000 over the past decade".
In Queensland, the independent schooling sector's share of 856,686 school-age children in 2020 grew to 15.2%, up from 14.9% in 2019.
Independent Schools Queensland (ISQ) executive director, David Robertson, said despite the significant economic challenges of 2020, independent school enrolments remained strong, with a number of principals reporting strong interest from new families in 2021.
"Queensland's independent schooling sector emerged from the challenges of 2020 in a strong position recording continued growth in school numbers, enrolments and student outcomes," Robertson told The Educator.
"In 2021, four new independent schools and three new campuses have been approved to open in Term 1, bringing the total number of schools in the sector to more than 220 operating across more than 260 campuses".
Commenting on the latest ABS data, Robertson attributed the enrolment surge, in part, to all Queensland schools returning to full year levels in 2020 after the state's smaller-than-usual group of foundation Prep students finished Year 12 at the end of 2019.
"Despite the disruptions and uncertainty created by the pandemic independent schools showed their communities how quickly they could move their high-quality learning programs online," he said.
"Independent schools also made every effort through fee relief, regular check-ins and wellbeing support, to minimise the impact of the pandemic on student learning."
Union slams 'special deals' for private schools
The Australian Education Union (AEU) says the national figures are further evidence of the growing demand for public education and of the "deep inequality entrenched in the distribution of capital funds across Australia's education system".
AEU federal president, Correna Haythorpe, said that booming public school enrolments demonstrated the urgent need for the Federal Government to provide capital funding for public schools to cater for the growth in student numbers.
"Public school enrolments continue to skyrocket yet public schools get no federal funding to build and maintain essential school infrastructure. Instead, the Federal Government has handed private schools a $1.9 billion capital works special deal," Haythorpe said.
"Two thirds of Australia's school students attend public schools, and this proportion is growing. More parents than ever before are sending their children to public schools, creating a need for more buildings, more classrooms, and improved infrastructure such as libraries, sporting facilities and science labs."
Haythorpe said the union is calling for the establishment of a capital works fund for public schools in May's Federal Budge.
"If the Morrison Government wants to give all school students a fair go, it must immediately end capital funding inequality and provide funding to public schools for the capital works necessary to meet growing enrolments".