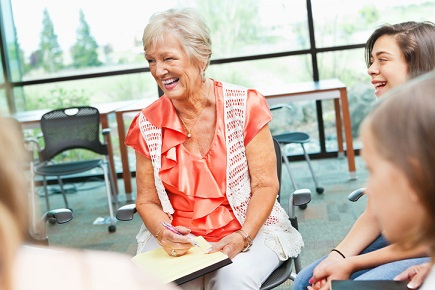 In November, eight school leaders from five states became the first in Australia to attain professional recognition as Certified Practising Principals (CPP).
The CPP is managed by
Principals Australia Institute
(PAI) and is based on the Australian Professional Standard for Principals, which sets out what school leaders are expected to know, understand and do, to achieve in their work.
The eight principals achieved the certification through demonstrating the impact of their leadership on teacher efficacy, student achievement and whole-school improvement in accordance with profession-developed requirements and the Australian Principal Standard.
PAI CEO, Paul Geyer, said the Australian Principal Certification will improve both the quality of school leadership and recognition of the profession in the year ahead.
"For parents and students, a certified practising principal brings a certain level of assurance that the management of the delivery of education at the school is of the highest standard and holistically focused on teacher efficacy, student achievement and 'whole-of-school' improvement," Geyer told
The Educator.
"School leadership has an impact of students' learning. Being recognised as a certified practising principal means a school leader is doing their complex job well."
Geyer said the PAI congratulates these accomplished school leaders, who have now earned formal endorsement as experienced, practising principals, and "helped elevate their profession overall".
The next intake for Australian Principal Certification commences in January 2018.
2017's Certified Practising Principals
NT
: Robyn Thorpe (Batchelor Area School)
ACT
: Lana Read (University of Canberra High School Kaleen)
VIC
: Cheryle Osborne (Aspendale Gardens Primary School)
TAS
: Mandy Reynolds-Smith (Montrose Bay High School)
NSW
: Nigel Brito (The Rivers Secondary College, Lismore High Campus); Melissa Scully (Booragul Public School); Philip Moore (St Pius X Primary School, Unanderra); Mercedes Wilkinson (The Children's Hospital School, Westmead)
Related stories:
Principals to get nationally recognised certification
Respected leader appointed to key PAI role