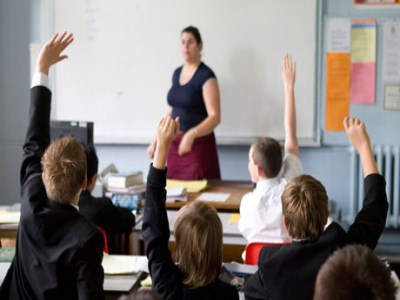 On the face of it, a principal having autonomy might sound like a good thing.
However, when autonomy equates to isolation, the word loses its flair.
When Victorian Education Minister James Merlino reportedly flagged a move to centralise power in the Education Department, he sought to justify it as a helping hand to 'isolated' principals.
"If there's one clear message across every school I visited and every principal I spoke to, almost all of them would say they've never felt more isolated or more alone," he told
The Sunday Age
.
With staffing and funding issues affecting school principals around the country, t could there be lessons here for other education ministers?
In a submission to the
Australian Senate Education Committee Inquiry on Teaching and Learning,
Save Our Schools
(SOS) argued that greater autonomy had 'little or no effect' on student results, even warning that it can lead to social segregation. An excerpt from the submission states:
"Greater school autonomy…has little to no effect on student results and can lead to greater inequality and social segregation."
The
NSW Teachers Federation
launched a furious battle with the minister in 2012 over their proposals to increase principals' autonomy, saying the move was a pretext to cut $250m a year from the education budget.
''We believe this is just the first major change and there will be more to follow. We fear for class sizes, we fear for staff numbers and the loss of specialist positions." said its president,
Maurie Mulheron
.
In light of the findings of the recent Staff in Australia's Schools (SiAS) and
Teachers Health Fund Principal Health & Wellbeing Survey reports, it's fair to say that these fears were substantiated.
Still, the debate persists around the country.
In QLD, Senator Clive Palmer said the 'centralised, bureaucratic approach' in his state is having a 'negative impact on education'.
Beyond political debate over where the effects of autonomy have proven to be profoundly positive or negative, one stands out in particular.
Take the example of Merrylands East public school. Here we can see some significant benefits of the same autonomy that Minister Merlino and SOS lament.
In 2006 Principal John Goh launched a concerted push towards sustainability and had 36 solar panels installed. By 2010, his school had reduced its annual power bill by $2,500.
After negotiating control of the Building the Education Revolution program, the school was also able to build a new hall, a covered outdoor learning area, a canteen and a toilet block.
If principals show the same vision and determination as John Goh, autonomy can mean that they can not only improve the state of their schools, but better attend to the needs of their students as well.