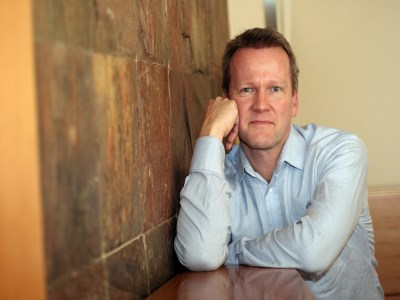 Educators must be careful not to confuse the benefits of teacher autonomy with the less-effective practice of school autonomy, warned
Pasi Sahlberg
, a visiting fellow at the Harvard Graduate School of Education.
Sahlberg, who was previously director-general of Finland's Ministry of Education, published the remarks in the US edition of
The Conversation
last week during his visit to American public schools.
"School autonomy has often led to lessening teacher professionalism and autonomy for the benefit of greater profits for those who manage or own private schools, charter schools or other independent schools," Sahlberg wrote.
"It is about the freedom of the school management – not necessarily the teacher – who operate without due regard for the community or for local democratic control."
Pahlberg's comments come as the Federal Government's $70m Independent Public Schools (IPS) initiative continues to be debated by educators.
The plan to make 1,500 more public schools "more autonomous" by 2017 has been questioned by public school advocates such as
Save Our Schools
(SOS) and the Secondary Principals' Council (SPC), which both say the scheme is counterproductive.
Outlining his experience in US public schools, Sahlberg said he examined factors such as working hours and teaching practice, Sahlberg compared the experience of Finnish and American teachers.
Sahlberg found that US teachers were much more restricted in what they could do compared to Finnish teachers.
"Teachers in the US work longer hours (45 hours/week) than their peers in Finland (32 hours/week). They also teach more weekly, 27 hours compared to 21 hours in Finland," he observed.
"This means that American teachers, on average, have much less time to do anything beyond their teaching duties (whether alone or with colleagues) than teachers in most other OECD countries."
Figures from the OECD have shown that Australian teachers work an average of 42.7 hours per week, compared with the OECD average of 38.3, and spend 7.4 hours doing administration or management, compared with the 4.5 hour OECD average.
Sahlberg said that over half of American middle school teachers had reported that they never taught jointly with other teachers in the same classroom, compared to about one-third of teachers in Finland.
"Forty-two percent of US teachers report never engaging in joint projects across classes or age groups. In Finland, 23% of teachers lack that experience."
Echoing Sahlberg's call to action, Queensland's Education Minister, Kate Jones, sparked controversy last week when she made the decision to give the Queensland Teachers' Union (QTU) the ability to veto moves to make turn state schools into Independent Public Schools, insisting it was about ensuring teachers had a say.
"When it comes to making a school an IPS school, we want to ensure that every person in that workplace wants to participate in that," Jones said.
"My job as the Education Minister is to ensure that I am delivering the best possible education in our classrooms and you cannot do that by locking the door in discussions from teachers."
Apart from the Northern Territory, Queensland has been the only state to adopt the IPS scheme.