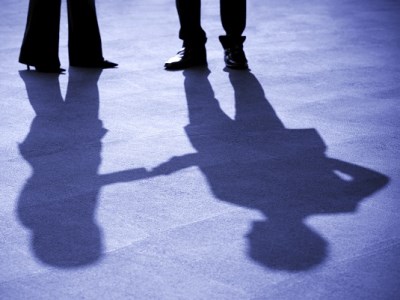 In this three-part series, The Educator looks at how schools can navigate the sometimes legally murky area of teacher-student friendships to ensure teachers and principals operate within the guidelines.
In an example cited in yesterday's article, a former principal of a rural Queensland school, who was suspended for kissing a female student and being too hands-on with nine and 10-year-old students, was reinstated.
The reason was, according to the Queensland Civil and Administrative Tribunal (QCAT), that the former principal's physical contact with students – while inappropriate – was not violent or sexually motivated.
Defending his actions, the suspended principal – code-named "SEF" – told investigators from the Queensland Department of Education that the lines got "blurred" in a small school.
John Ryan, the director of the Queensland College of Teachers (QCT) – which launched the disciplinary proceedings against the former principal – told The Educator that there should be more education about this issue in Australian schools.
"The initial teacher education curriculum is a very crowded one, and we'd certainly like to see more emphasis on ethics and professional boundaries," Ryan said.
"We would also like to see professional development and learning or refreshment occurring on a yearly basis."
Ryan pointed out that as the education environment changes – particularly with regards to the increased use of social media in schools – educators need to be reminded of the professional boundaries that exist.
"Over 90% of cases that we deal with where a teacher has overstepped their professional boundaries with students involve online communication," he said.
"And this is not just an issue for Queensland – it's a national issue."
Ryan said that a crucial factor in this issue is the "power imbalance" between teachers and students that often transcends school.
"We have a belief that there is a power imbalance between teachers and students that still exists for a period of time after school finishes," he said.
"What we mean by power imbalance is that students often see teachers in a different light to others in the community, and because of the position they hold, they have a position of 'authority' and 'power' over students."
Ryan added that "just because school finishes, it doesn't mean that power imbalance does also".
He said principals and teachers should be aware of this, and at times provide counselling to one another, if there is a perception that a relationship is crossing into a personal, rather than professional, boundary.
"However, that can be challenging, especially in some settings such as rural towns where often the teacher might be involved with students in a number of organisations outside the school," he said.
Ryan added that this means that educators must always be transparent and let the principal know what is happening in regards to them and the student.
"For example, if you are in a rural town and involved with playing sports with students on a weekend, make sure your principal knows about that so if a concern is raised, you've been transparent about it," he said.
"This way, it shows that you're not perceived to be hiding that interaction."
To support teachers, the QCT has released a professional boundaries guideline package, which provides advice and scenarios for school staff to work through to further strengthen their knowledge about what is and isn't appropriate regarding conduct with students.
A letter – including a link to the Professional Boundaries: A Guideline for Queensland Teachers – was sent to every school principal in Queensland last year.
Related stories:
Being friendly with students: where's the line? Part 1