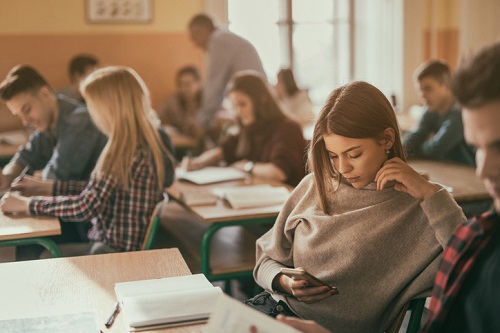 Big data is having a greater impact on students' privacy than previously thought, according to a new study.
Researchers from Deakin University and Monash University developed a smartphone app called 'PDQ' to show young people the ways their personal information is harvested by social media.
The authors of the study ran discussions with 27 participants aged 13-17 years to discover their concerns around social media, data collection, and online privacy.
The findings were then compared with the young people's views after seeing how their data was used.
Most reactions were elicited through the workshops, which demonstrated the capability of PDQ to collate and visualize the meta-data into a list of shops, parks, schools, and center, which participants had visited across the course of the week.
The feedback from participants ranged from "surprising" and "unsettling" to "creepy" and "worrying".
"Unlike other apps operating on the participant's mobile phones, PDQ removed the uncertainty of being tracked.
"Because I know you were tracking me it felt different. It put me off using it," one student said.
Lead author, Dr Luci Pangrazio, said her research has found that young social media users have concerns over the ways their personal data are reconstituted and reused.
"It is perhaps not surprising that the ways in which personal data impinge on personal privacy were a particular area of concern for young people," Dr Pangrazio said.
However, she said the complexity of digital data assemblages, privacy settings, and various "terms and conditions" agreements mean that these concerns are often accompanied by a sense of powerlessness.
"Of course, it is important to recognize that this is not specifically a 'teen' phenomenon – indeed, the issues attendant to personal data similarly overwhelms adults," Dr Pangrazio said.
"Yet, our findings suggest that demystifying data processes and making these transparent is a necessary initial step toward raising understandings among young people."
In her view, it is valuable for classrooms to have discussions of digital literacy that go beyond the important issues of cyberbullying and safety.
"Social media is often a very individualised experience. Opening up that space to talk about these issues is really powerful," she said.
However, Dr Pangrazio said her research also shows there are social and technical obstacles to individuals controlling their online data.
While this might appear as "apathy", she said it is better seen as a sense of "powerlessness" due to data-mining's complexity and lack of transparency—suggesting that regulation must be part of any realistic solution.