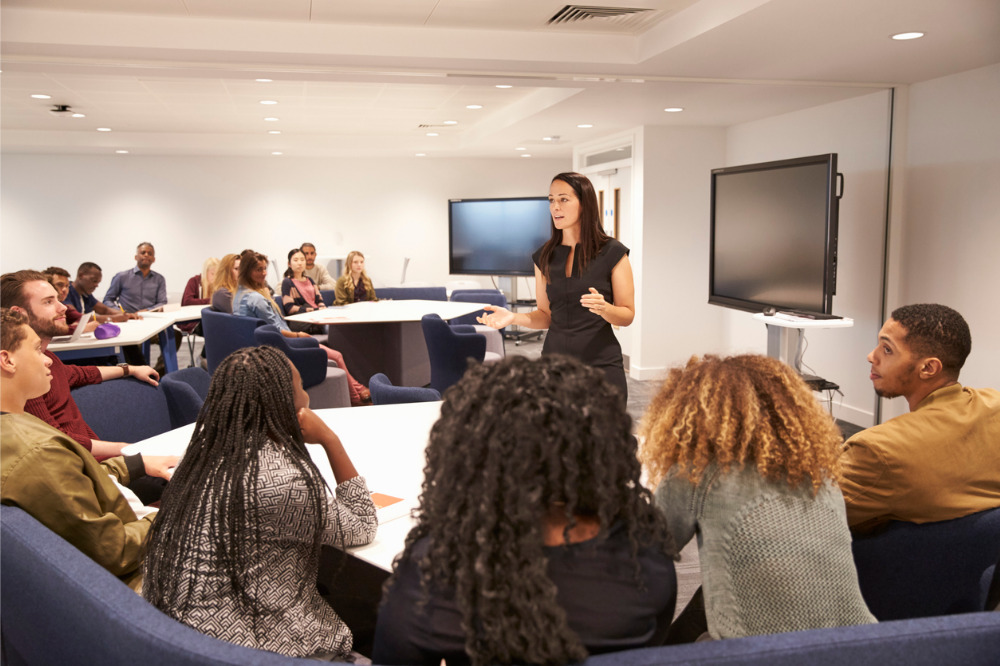 Attracting and retaining quality school leaders is becoming an increasingly difficult challenge as the pressures of the job persist, and in some cases, worsen.
The Australian Principal Occupational, Health, Safety and Wellbeing Survey 2020 found that in addition to working obscene hours, school leaders are also subjected to violence and threats of violence on a regular basis.
These findings have led to calls for a 'federal taskforce' to ensure school leaders, and educators more broadly, are given a greater level of support.
At the state and federal level, important work is being done by principals' associations and other bodies representing schools and those who lead them.
Independent Schools Queensland (ISQ) is ramping up support for principals through a range of professional learning programs for new and aspiring principals who are seeking to build their leadership potential.
Reflecting on the challenges he has seen the profession this past year, outgoing ISQ CEO, David Robertson, commended the more than 220 principals in charge of Queensland independent schools on their agility, compassion and leadership during Queensland's response to the pandemic.
"Principals and their dedicated staff went above and beyond to ensure their students continued learning and their communities remained connected," Robertson told The Educator.
"Research shows that school leaders are second only to teachers when it comes to their impact on student learning".
Levelling the playing field
Robertson said a key priority for the sector moving forward will be ensuring there is "a pipeline of inspiring, committed and capable leaders". In tandem with this goal, says Robertson, is a push to get more women into school leadership roles.
For its part, ISQ recently held its Women in Leadership Masterclass, which aims to build the leadership capacity of aspiring and new female leaders in Queensland.
"The statistics tell us that women, despite making up the majority of Australia's teaching workforce, are not similarly represented in principal positions," Robertson said.
"Some of the reasons for this were outlined by leadership researcher and professional learning facilitator Dr Barbara Watterston at the Masterclass".
Robertson said aspiring female principals should take every opportunity ISQ provides to build their capacity and networks, adding that ISQ supports aspiring female leaders through inclusive targeted leadership programs, networking opportunities and facilitating mentoring between established and aspiring female leaders.
"There are many examples of highly successful female principals in the sector who provide those critically important role models and mentors for other aspiring female leaders, including ISQ's Board Chair and Deputy who are highly respected and successful women," he said.
"The stories of the sector's numerous female leaders and the pathways they took to principalship should serve to inspire other women to step up and lead".
'Imposter syndrome' holding women back
Karen Spiller, who heads up John Paul College in Queensland, is also the Board Chair of ISQ. She says one of the most common issues facing women considering leadership positions is the Imposter Syndrome.
"This is where young women have a sense that they don't have the relevant skills, abilities and experiences to be successful as a leader," Spiller told The Educator.
"The research of Kathryn Kolbert from the Athena Centre for Leadership Studies rings powerfully for me also here. Women need to become comfortable with the Four Taboos of Power, Money, Ambition and Failure".
Spiller said women typically are less comfortable in giving voice to their ambitions and making their career aspirations a priority in their lives.
At her school, Spiller has helped many young women overcome this by developing their resilience, confidence and abilities as leaders.
"The development of resilience is vital in all walks of life and certainly as a leader," Spiller explained.
"For all young people, it is vital to give them opportunities to try leadership and to challenge themselves at school, in their studies and their extracurricular activities".
Spiller said students must be given the opportunity to learn to lead and communicate, to study leadership and to understand the types of leadership and behaviours that are enhancing and supporting and those that are not.
"Marie Wilson, who founded The Whitehouse Project in 1998, advised that 'You can't be what you can't see', so this raises for us that girls especially need to see strong females in leadership and all forms of careers, in elite sport, in politics and the Legislature".