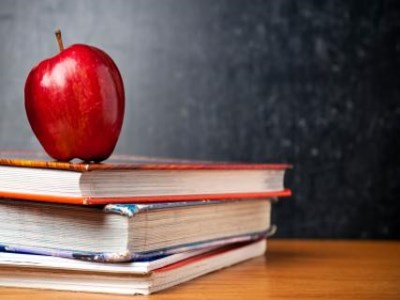 The Board of Studies, Training and Educational Standards (BOSTES) has honoured 151 NSW teachers for their demonstration of excellence amid rigorous national standards.
The ceremony, which was held in Sydney last night, recognised NSW teachers from across public, Catholic and independent schools who have demonstrated excellence according to rigorous national standards.
BOSTES' Highly Accomplished or Lead Teacher Accreditation involves a comprehensive application process, which requires teachers to submit multiple sources of evidence to support exceptional knowledge and practice of their subject.
BOSTES president, Tom Alegounarias told
The Educator
that the awards had some significant takeaways not just for the state, but for the nation as a whole.
"Increasingly, governments are aware that teaching is one of the few levers they have for addressing social and economic policy," he said.
"Recognising outstanding teachers is one of the handfuls of tools that governments have to support the teaching profession. To put it another way, communities and economies will be relying on teachers."
Alegounarias added that the culture of teaching has changed, along with the world, and that "it is no longer considered valid that all teachers are the same".
"All teaching should be uniformly high-quality. All teaching relies on a collegiate approach. Recognising the outstanding teachers reflects the emerging culture of teaching and the community generally," he said.
"This is consistent with the outlook and expectations of the variable young cohorts coming into teaching."
Alegounarias said that the NSW education system was most effective in delivering stability and clarity of learning expectations within its curriculum.
"This makes clear the responsibility of teachers, which is not to recreate a new objective every day, but to achieve for your students the agreed objectives," he said.
"NSW has been very clear about. Our scale is such that we're pretty self-sufficient at being able to do things in most areas of teaching and learning."
One of the outstanding teachers recognised at Wednesday night's awards was Donna Loughran, principal of Doonside Tech High School in Western Sydney.
Before taking on the role of principal at Doonside Tech, Loughran worked at Blacktown Boys' High, Campbelltown Performing Arts High School and was a career adviser and deputy principal at Chifley College, located in Mt Druitt.
She told
The Educator
that throughout her 20-year career as a teacher, she has seen "true strategic, systemic changes" for the betterment of education, but none more exciting than that of personalised learning.
"The approach of one size fits all is done and dusted and I'm excited that key practices are changing to allow for greater student agency and autonomy," she said.
"Students have more and more opportunity to show what they know and what they have mastered in a variety of ways, which is really exciting for both students and staff."
When it comes to what most excites her to come into work every day, Loughran pointed to the variety inherent in the teaching profession.
"One of the things that never ceases to amaze me each day is the fact that it's an opportunity to start a fresh – it's a new day for many of our students. If yesterday was tricky, not so successful or down right dodgy, today is a new day where anything is possible," she said.
"There is nothing more satisfying then getting students re-engaged in their learning. Working with students who have found their learning challenging or have had to stretch themselves academically to achieve things that they are proud of, this never gets dull."
Loughran said that in her role as a school leader, this goes for staff too.
"I love working with staff to build their capacity to become better educators, to ensure the best quality teaching is happening in every classroom," she said.
"It's so rewarding to watch teachers develop new skills, take educational risks and introduce innovative practices to get the best from each of their students.
"Having the opportunity to see this growth mindset in operation every day is definitely one of the best parts of this teaching gig."
Loughran said that the fruits of a teacher's labour are rarely seen immediately, and she "knows educators don't do what they do for public accolades".
"I think we look for recognition in very different ways. It's often in the very small incidental events like a positive email written by a parent thanking them for helping their child getting through something particular difficult," she said.
"Or a student who stays back after school to put finishing touches on their major works, or the student who informs you that they are studying your subject at university because you have made them love the subject.
"I could go on and describe a million of these magic moments - these are moments are gold for teachers. That's why we do what we do."