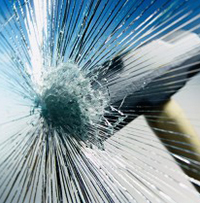 Speaking as Australia marked
National Reconciliation Week
, Wendy Field, The Smith Family's head of policy and programs, explained how her organisation's work reached 134,000 students last year.
"We're supporting kids from disadvantaged backgrounds to have opportunities to fully participate in their education," Field told
The Educator
.
"Our mission recognises that these students have barriers to overcome in addition to the barrier of financial disadvantage."
One of those barriers is not being able to access a quality education. There are currently 638,000 kids living in jobless families, meaning they cannot access the same educational resources available to most other children.
Disadvantaged students are, on average, two years or more behind in reading and maths by the time they are 15 years old.
"The data is clear: if you're born into a financially disadvantaged household your chances of starting school behind are increased – and when you start school that gap actually widens," Field said.
"What we're trying to do through our work is create an opportunity for those kids to participate more fully in education and take advantage of the great opportunities that Australia has to provide them."
The Smith Family launched its
Winter Appeal
in May with the aim of raising $3.5m to support its programs and maintain its support for disadvantaged children.
Field said the heart of what her organisation does is in its
Learning for Life
program, which is currently providing 34,000 children from disadvantaged households with financial support and access to a Learning for Life worker.
"Our Learning for Life staff work with families around keeping their child engaged in education and getting access to a range of educational support programs," Field explained.
"We don't try to duplicate anything that happens in the classroom, but rather scaffold that learning to provide some of the opportunities and role models through our programs that kids growing up in disadvantaged households might not otherwise have access to."
One of those programs is a peer-to-peer reading program in which a child who is behind in their reading gets on the phone three times a week and reads with a more able reader who has been trained in the pause prompt praise
method
.
Field said the results from that program have been astounding.
"Ninety-five per cent of the kids who participate in that program improve their reading age," Field said.
Field said The Smith Family also works closely with school leaders and principals to address the issue of non-attendance, pointing out the direct link between attendance and academic performance.
Field explained how her organisation has been making significant contributions to students' learning outcomes through its long-term scholarships. The Smith Family currently has 34,000 children on long-term scholarships, which can last from Year 1 until the end of university.
The students on scholarships are directly supported by "mum and dad" sponsors who have an interest in students' long-term achievements. The mentors and tutors are drawn from The Smith Family's corporate partners as well as the general community.
"We provide our programs mainly through the school platform, and through that we reached 134,000 kids last year, making a contribution to their achievement of educational outcomes," Field said.
"We're currently working in 94 communities around Australia. We'd love to be helping more kids but obviously we're constrained by the amount of funds we have available."