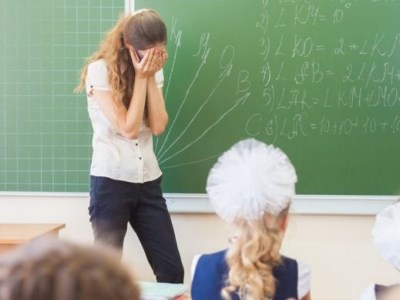 New figures show that violence against ACT teachers doubled in the past year, with the territory's teachers union calling for more to be done about the issuel.
According to figures, obtained by the
Sunday Canberra Times
, there were 264 reported incidents of physical violence against teachers or school leaders in ACT public schools in 2015 – a one-year rise of 26%.
The
Australian Education Union
(AEU) ACT branch is now seeking assurances from the ACT Education Minister that the issue is being actively addressed.
The AEU's ACT branch secretary, Glenn Fowler, told
The Canberra Times
that the figures showed that the level of occupational violence was unacceptable and should be investigated.
"While public schools are statistically very safe places to be, we cannot be complacent, and we cannot see the unacceptable as acceptable," he said.
"We will be working with the Minister and the directorate urgently to ensure that we get assurances around the health and wellbeing of our members."
On Friday, ACT Education Minister, Shane Rattenbury, said he was concerned about the figures, adding he would meet with the AEU and other stakeholders this week to address the issue.
"I am concerned about the apparent rise in assaults on teaching staff, noting that these figures may be a reflection of a positive shift in reporting culture," he said.
An Education Directorate spokesman said the fact that the directorate had moved from a paper-based method to an electronic health and safety accident/incident reporting system last year might account for some of the increase.
A similar system was introduced in South Australian schools, which recently recorded a spike in the number of "critical incidents" in its public schools.
SA Secondary Principals Association (SASPA) president,
Peter Mader
, told
The Educator
that the spike was probably due to principals' practice of "over-reporting" rather than radically different behaviours – or the number of them – being exhibited in schools.
"Because of the context for the introduction of this system, school leaders have taken a risk adverse view to the reporting of incidents; that is, it is better to report something that is not critical enough to report, than it is to not report something that could be deemed to be critical," he said.
"Given that the view of many leaders is that this issue is not about an increase in incidents but more about an increase in reporting of incidents, statistics are likely to reflect a downwards trend once leaders feel less 'risk adverse' around the reporting."
Fowler said he did not dispute the new system had improved reporting in ACT schools, but said the AEU was concerned that expectations varied across schools and that under-reporting remained.