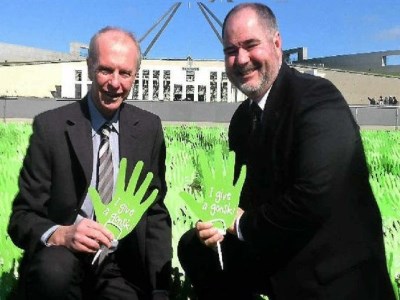 Queensland Teachers Union
(QTU) president,
Kevin Bates
told
The Educator
that government action needs to be taken to ensure adequate support and resourcing to promote positive behaviour in students.
Bates' comments follow
a plea by the
Australian Education Union
(AEU) for greater protection of teachers, pointing to a link between the rising number of students with a disability entering schools and a spike in violence against teachers.
"The rights of violent or unpredictable students to participate in schooling can come into conflict with the right to a safe workplace," the AEU stated in its submission to the government ­review of disability standards for education.
Bates told
The Educator
that the answer lies in schools being properly resourced so that they can adequately address the needs of students with a disability and in turn create an environment that is safe and productive.
"This includes more guidance officers to help children through short-term or long-term issues and the implementation of the needs-based sector-blind, Gonski federal schools funding model that addresses educational disadvantage," Bates said
Bates also pointed out that at least 100,000 Australia students with a disability do not receive funding for the in-class support, equipment and individual attention they need.
"Federal funding needs to address the massive shortfall in funding for students with disability that has been revealed by the Federal Government's own Nationally Consistent Collection of Data."
Referring to the recent boy-in-cage affair in which an ACT school came under investigation for putting an autistic student in a confined "withdrawal space", Bates said that teachers are more focused on getting the resources they require to address the needs of students with a disability rather than taking preventative measures.
"It is not so much about teachers and principals seeking preventative measures against violence, but wanting the resources and support from all levels of government in the short and long-term to help every child to achieve to his or her maximum potential," Bates said.
Alexandra Hills State School principal, Wayne Fletcher, recently told
The Educator
how removing his school's Special Education Program (SEP) and merging its students with the rest of the school has improved the academic results and behaviour of his special needs students.
"To be honest, I do not think there is a choice. As educators, we need to be providing the best educational opportunities for all students," Fletcher said.
Bates said that while he couldn't comment on the specifics of the program at Alexandra Hills, the integration of special needs students into regular classes has been the norm in Queensland schools for more than a decade and "supports the inclusive values" of state schools.