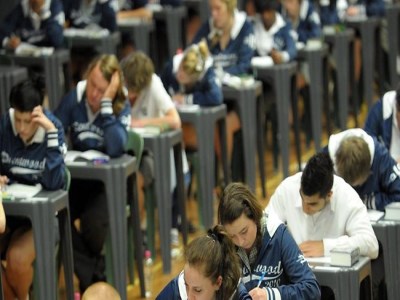 A
new report
by
the Foundation for Young Australians
(FYA), has warned that a major overhaul of the nation's education system is needed – and urgently.
FYA is a non-profit organisation which delivers a range of programs aimed at creating social change across Australia.
Its latest annual report – 'How Young People are Faring in the Transition from School to Work' – released today, revealed students are taking almost five years to find full-time work after finishing their education, while up to 70% of students are studying in pursuit of jobs that may not exist in the near future.
The report also showed that among 15-year-olds, 35% were not proficient in science, 42% were not proficient in maths and 35% were not proficient in technology.
FYA CEO, Jan Owen, said the data showed the "vital need" for enterprise education to be imbedded in the national curriculum from primary school onwards.
"Australian governments around the country are talking up the need for entrepreneurship and innovation to drive our future economy and reduce youth unemployment," Owen said in a statement.
"But right now, we are failing to ensure the next generation is equipped for the task."
Owen added the nation was on the brink of "significant economic shifts" due to an ageing population, shrinking workforce and digital disruption.
"We need to back the next generation to drive our future economic and social prosperity, with a focus on innovation, entrepreneurship, sustainability and social return," she said.
"This new data from the Global Entrepreneurship Monitor makes is absolutely clear – to foster this kind of entrepreneurial culture among young people, we must start with enterprise education in schools."
Owen said Australia should follow other countries that are investing in enterprise education and seeing high levels of entrepreneurship among young people.
"Australia cannot afford to continue with the current fragmented approach to enterprise learning. We need a national strategy to ensure every student has the chance to learn the skills they need to compete and thrive in the future economy."