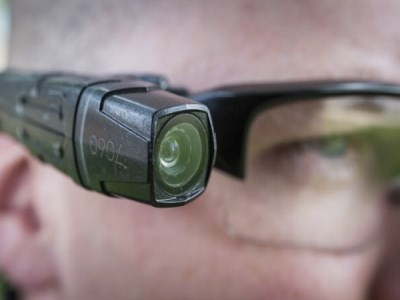 The Educator
asked
Gabrielle Leigh
, president of the
Victorian Principals Association
(VPA), whether reports of
regular violence
against school staff were sufficient grounds for principals to follow a
recent US push
to have school principals wear body cameras.
"This response may cause more problems rather than less. It would be quite complex matter wearing a camera during work as a leader," Leigh told
The Educator
.
"A principal has many opportunities during a day to have meaningful conversations which need to be treated with confidentially and trust."
While trust plays a crucial role in schools, situations involving violence on the part of teachers or students can have the potential to descend into 'he said/she said' scenarios where – in the absence of witnesses – cameras can be helpful.
Earlier this year, US principal, Mark Yoeman, had an encounter with a student that resulted in the student accusing Yeoman of kicking him. Security camera footage subsequently exonerated Yeoman.
However, while the camera worn by Yeoman had saved his school a potential lawsuit, Leigh said that the use of body cameras in Australian schools would rub parents and students the wrong way.
"I think school community members including students, staff and parents would be reluctant to relate easily to a person wearing a camera," Leigh said.
Electronic as well as human surveillance over students and staff already exists in a number of schools as part of an initiative to improve security in the wake of the Lindt Café siege and reports of some students traveling to northern Syria and Iraq to fight for extremist groups.
In March, Tony Abbott
announced
that 54 schools would share $18m in implementing additional security on their campuses, ranging from CCTV cameras to security guards.
Associate Professor at the University of Adelaide, Andrew Hope, said such moves could be perceived as intrusive, undermining trust and even leading to stunted student engagement.
"In most cases, school surveillance initiatives are introduced to protect students, and while the safety of children is important, we must not lose sight of their rights to privacy," Hope said, adding Australia needs to be careful it doesn't follow the path of the UK or US.
"Excessive use of surveillance devices can threaten the values of a progressive education, undermine trust, stigmatise individuals and limit the potential for student engagement."
Nonetheless, the issue of violent students and parents has prompted pleas from some who say more needs to be done to ensure the safety of school staff.
Last month, the
Australian Education Union
(AEU) called on the Government to take action to protect teachers and principals from violent students, and pointed to a link between the rising number of students with a disability entering schools and a spike in violence against teachers.
"The rights of violent or unpredictable students to participate in schooling can come into conflict with the right to a safe workplace," the AEU stated in its submission to the government ­review of disability standards for education.
Leigh said principals need more support in schools where there is always "a skilled person available to be present during those difficult conversations".
"The idea is to build relationships – not polarise groups," Leigh said