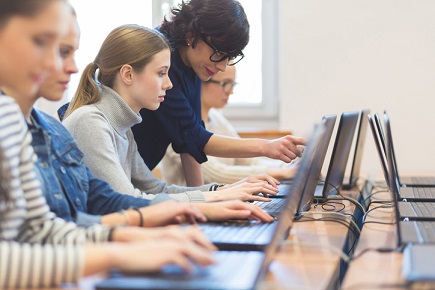 Federal Education Minister has announced $1m in funding to inspire students to follow their passion for digital technologies and STEM studies.
Federal Education Minister, Dan Tehan, said the funding will go towards digIT summer schools and is aimed at supporting students from groups underrepresented in STEM fields.
About 60 students from Western Australia and South Australia are attending this year's advanced digital technology summer school at the University of Western Australia in Perth.
"The Morrison Government's support of digIT gives Year 9 and 10 students an opportunity to explore digital technologies through a six-month mentoring program, guest lectures, interactive workshops and field trips," Tehan said in a statement.
"The digIT program particularly involves students who are disadvantaged, from rural and remote areas, and Indigenous students. The program increases their enjoyment, interest and confidence in IT, maths and science and makes them more likely to study these subjects in Years 11 and 12."
As part of the $1.1bn National Innovation and Science Agenda, the government has allocated over $64m to fund early learning and school STEM initiatives, including $1m from 2016-17 to 2019-20 for digIT.
Over four years, around 240 students will benefit from the program, which is delivered by the Australian Mathematics Trust.