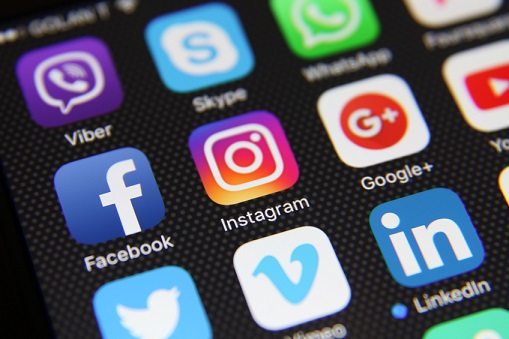 A US high school teacher is suing her school board after she was fired over a series of social media posts she made.
Mary Durstein, who was a teacher at Huntington High School, located in West Virginia, lost her job after sending tweets ridiculing blacks, Muslims and former US President, Barack Obama.
The story, reported by The Herald-Dispatch, says Durstein was subsequently ordered to deactivate her personal Twitter account that she used on personal time from a personal device.
However, she is now suing former assistant superintendent for $400,000, as well as the school board and the state schools' superintendent, claiming that her First Amendment rights were violated.
According to according to Nashville Attorney Samuel L. Jackson, who practices education law, more teachers are being fired over social media posts than ever before.
"We've all sent a text to someone we didn't mean to and we've either had to apologize or laugh about it. But it becomes particularly bad when you send it to a student you're complaining about or a parent," Jackson told WSMV.
Jackson says the problem is generational.
"You've got a new group of teachers that are coming into school grew up with text messaging. It's a way they communicate. It's a way they are comfortable communicating," he said.
And in Australia, this issue is just as important for education departments and school leaders, who – like their US counterparts – can be put in a position where they might need to fire, or deal with the resignation of, a teacher due to a social media post.
In 2015, the former executive director of Catholic Education Western Australia, Tim McDonald, confirmed to WA Today that a teacher had lost their job as a result of a social media incident.
"On Friday May 1, 2015, Catholic Education was advised a teacher had resigned from one of our schools, after acknowledging use of social media that fell below the standards of a teacher in a Catholic school," he said.
In 2017, a gay teacher at another WA school was fired after posting a photo on social media that revealed he was in a same-sex relationship.
Craig Campbell, who taught at a Christian school in Waikiki, south of Perth, declared his relationship to senior colleagues after the social media image came to light, according to The West Australian, which published the story.
Dan Brush, national leader of the intellectual property & ICT team at Colin Biggers and Paisley Lawyers, is well aware of the numerous legal issues that social media can post for school leaders.
"The role of the school to monitor staff and student behaviour or communication through forums like Twitter and Yahoo is nil, unless it has another policy which states that students cannot engage in the online abuse of other students," he told The Educator.
While schools are becoming more aware of these issues due to recent reports in the media, Brush said they are floundering with regards to what their role is, what they have to do and how to allocate appropriate resources to address the issues.
"There needs to be a larger conversation around these issues so principals can be more aware of the consequences, and how to avoid them," he said.