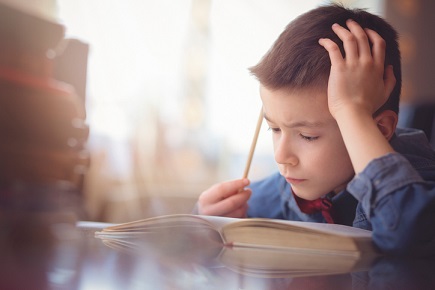 The Victorian Coalition recently promised $2.8m for "decodable readers" for schools if they win the upcoming election, but the plan is facing stiff opposition from prominent literacy groups.
Decodable readers are books that are contrived to help children practice a particular letter-sound pattern taught as part of a synthetic phonics program.
Supporters of decodable readers, such as Dyslexia Victoria and the Victorian Coalition, claim that decodable books allow children to practice their decoding skills in a methodical way.
"These books are designed to align with explicit, systematic phonics instruction," the Victorian Coalition said when announcing the funding pledge.
"They are simple stories constructed using almost exclusively words that are phonetically decodable, using letters and letter-groups that children learn in phonics lessons."
However, others say focusing on sounds alone is not sufficient to support a struggling reader.
Misty Adoniou, associate professor in language, literacy and TESL at the University of Canberra, said children who struggle to read need to listen to, and read books that are written with rich vocabulary, varied sentence structures and interesting content.
"When children are taught to focus solely on letter-sound matching to read the words of decodable readers, they often continue in later years to over-rely on this strategy, even with other kinds of texts," Adoniou wrote in The Conversation.
"This causes inaccurate, slow, laborious reading, which leads to frustration and a lack of motivation for reading. A book must be worth reading and give children the opportunity to learn the full range of strategies needed to read any text."
'Destroying reading for comprehension'
THRASS (Teaching Handwriting Reading and Spelling Skills) co-founder, Denyse Ritchie, said there is no evidence for the use of decodable readers starting with 'letter sounds'.
"I, like many reading experts and researchers, believe this teaching method is on track to destroying reading for comprehension and fluency as it builds a distorted and restrictive understanding of the written English orthographic code, needed to become skilled at reading and writing," Ritchie told The Educator.
"Decodable readers written to consolidate linear phonics teaching programs beginning with letter sound or SATPIN teaching continuums provide constant repetition and over--learned behaviour that each letter of the alphabet has a unique sound."
Ritchie says that in turn, this builds a "distorted and unsustainable" orthographic code map for foundational learning, that is that each particular letter of the Alphabet has only one unique 'sound'.
"The over learning of these one letter one sound correspondences produces a misunderstanding and over reliance by learners that each letter in a word must be given a sound," she said.
"This, along with the insistence that each word must be 'sounded out' letter by letter builds an incorrect understanding of the reading process, that is, we need to learn to identify letter groups and use multiple cues to develop comprehension and fluency."