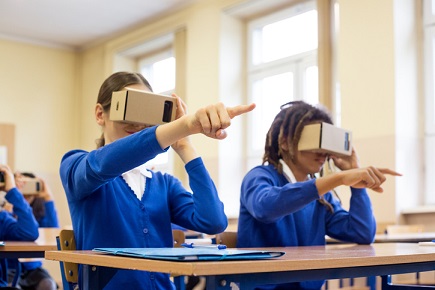 Half of Australians are not convinced that today's youth is equipped with the skills needed to adapt to massive transformations facing education and job markets, according to a new survey released on Saturday.
The Commonwealth Bank Jobs and Skills of the Future Report was commissioned by the Commonwealth Bank of Australia in collaboration with futurist, Ross Dawson, and explores the changes in jobs, skilling and education in Australia.
The report details the impact of advances in data analytics and artificial intelligence, and also uncovers the next stage of digital disruption and new job types that will emerge as a result of these changes.
According to Dawson, it's crucial that schools focus not only on the skills that will be most relevant to the future workplace, but also uniquely human capabilities such as the ability to learn, be adaptable and collaborate.
"This is what keeps us ahead of the machines, so it's important that we understand the distinction between skills and capabilities," Dawson told
The Educator.
"We need to not only design the ways in which we focus on capability but also include them as specific subjects."
Dawson pointed to the Finnish education system which maintains a strong focus on these learning areas.
"In concentrating on these key areas, Finnish students are high performing and future-ready – and while Australian schools are making good progress in delivering these skills, I don't think it's moving fast enough," he said.
Dawson said the fast-moving 'information age' presents a number of crucial challenges, both for students as well as the teachers striving to equip them with the right skills to navigate the "rapidly transforming" world.
Dawson referred to recent initiative by the Italian education system, aimed at teaching students to think critically about news media, as another example of how capability-focused learning can pay dividends for society at large.
"We live in a world awash with information, yet very few people have any serious training in how to dissect news," he said.
"This involves looking at sources, cross-referencing reports and ensuring that the information is actually verified and not fake news. This type of education can help create a generation of intelligent and informed citizens."
Dawson said each of these societal shifts places education "at the heart of Australia's future".
"It is so critical that we take action. The broader thrust of the report is that we're in a time of exceptional change and this is a time of risk for society and the individuals within it," he said.
"I would hope that this report is a wake-up call for schools and industry leaders, because by recognising the challenges we face, and the solutions in front of us, we can do a great deal here and now to shape a positive future."
Related stories:
'This is not the time to have a crisis of imagination'
New report reveals the jobs of 2030